Review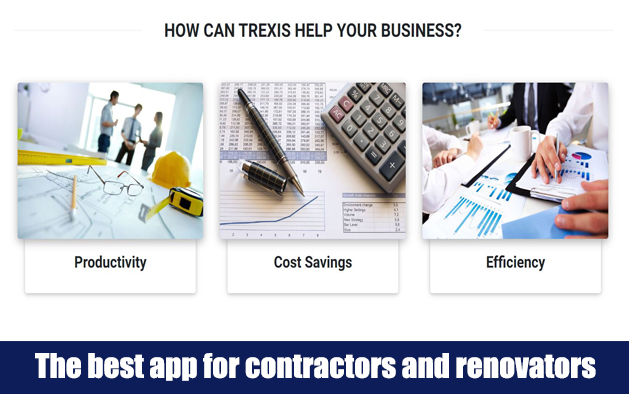 We all want technology to help us and not add another layer of work. Time is precious, especially for small businesses, but few apps and platforms out there stand out. Looking for something to help me organise my clients and projects was happy to find TREXIS, a web platform and app developed in London, UK.
What is TREXIS?
TREXIS is a framework that enables companies and contractors to increase their productivity by managing their clients and jobs better. Most servicing companies and contractors will waste of lot of time and money to visit potential clients and manage projects. TREXIS can help to streamline this process without leaving your office, for a fraction of the cost, while gaining incredible benefits, through an easy to use, customisable system.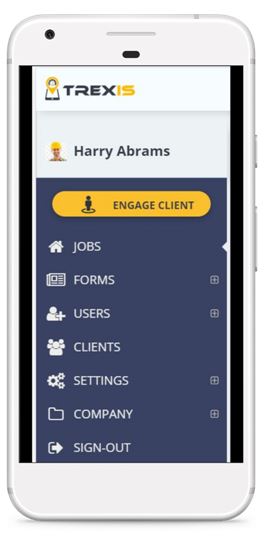 Key principles of TREXIS
Clients are your partners
Enable your clients to give you specific information over themselves and the job they need from you not over the phone but using an online form you sent them as an SMS via your TREXIS app or web account. This way you can be sure not to miss anything.
Track your jobs and team
TREXIS professionally offers online tools for tracking your jobs, status, history, progress and more. You can know exactly who is working on what and make sure your customers are taken care of.
Secure data
TREXIS is managed and secured by quality engineers and IT professionals. Your details and those of your clients are securely encrypted and kept in one place with easy access for you and your team. You can safely focus on your business while we keep things running smoothly.
Visualise productivity
Through dynamic forms, pictures and videos of your customer's premises, your productivity will increase. Not only it will save money by not having to drive to every customer just to provide a quote, but it will always be prepared before going to a site.
On Demand reports
Generate reports with a click of a button. Navigate and catalogue your jobs and clients as required. You can view a complete history of all interactions. View graphs and statistics on how your business is doing by category and dates.
How the App Works
Engage your client – Send your client a text message or e-mail with a generated link from your personal dashboard.
Client fills out a customised form – By using the link, client fills out a form, from the customised set of forms you have created.
Client sends images & video – It is illustrated that client then uploads images and video from their phone with a tap of a button which helps your team decide what it takes to get the job done and how to proceed.
Assign jobs to your team – Manage your company staff, access rights and see how your resources are being effectively utilised.
Manage everything from your dashboard – You can use your dashboard to manage all jobs and you have full control. It is possible to see the status of each job, the history, pictures, videos and comments. You can also view statistics, charts, and reports.
Verdict
TREXIS app developed by SDG Consult Limited should not be missed if you struggle to keep jobs, clients and team tasks organised and you want a tool that does that by engaging them to collaborate. Free for the first 10 job forms to try and a friction of the costs you will save later TREXIS is highly recommended if you are a small business, builder, renovator or general service contractor.
WEBSITE: https://www.trexis.io/
DOWNLOAD FROM GOOGLE PLAY STORE:

DOWNLOAD FROM APPLE APP STORE: