People who are seeking for some adventures while playing games, especially puzzles which recalls the medieval times, then their search ends here! You might have played so many games where your main goal is to escape the room by solving puzzles. One such game is setting a great example called "Castle Breakout". This amazing app has been developed by Cloudburst Room Escape, Inc. The app has been updated on September 08, 2017 and it's compatible with iPhone, iPad and iPod touch having iOS 9.0 or any later version of the Operating System. There are so many improvements in this new version of Castle Breakout such as it lightens up the throne room and much more.
There is a story behind this special game which revolves around a security master named Rex, who is trapped in a castle around 11th century. There are different kind of rooms such as alchemy room, king's quarters, old pantry, etc.  and each room is so very special and elegant in its own style and some are little dusty. There are many ways to enter the rooms but only one way to escape by finding clues and solving puzzles. The clues may be lying in front of you, near you, behind the walls or in the basket, etc. The puzzles are unique which may include mathematics as well as test your memory skills. Basically, what you have to do is to keep your eyes everywhere and solve puzzles carefully.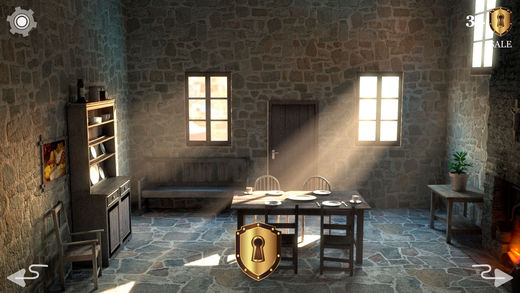 Suppose, you're trapped in your real life in a room and the key is in the room but you need to search for it. You may search by tapping on each and every item in the room, looking behind everything. Similarly, as a security expert, you've to collect items and they will be automatically zoomed when you click on them to help you better in solving the puzzle. The items which you collect go in an inventory on the right hand side of the screen. Once you've found all the clues and all the pieces are in their place, the door will finally open.
But, what will happen if you're unsuccessful in solving the puzzles? Wait, to be very frank, you'll have to suffer loneliness inside the room until you've solved the puzzles. There are no shortcuts for anything, so it's better to play the game carefully and wait for the next level. As you proceed through the game, it's difficulty level increases with more items and more puzzles to solve. Be prepared for every upcoming situation if you don't want to be trapped in a medieval castle forever.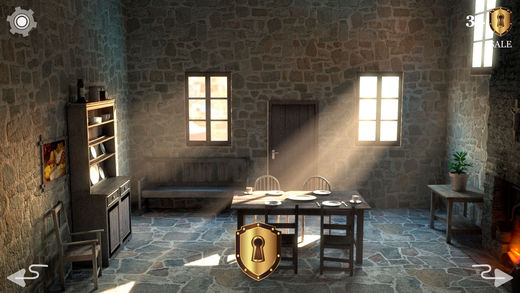 Overall, Castle Breakout is a very challenging game and will test your brain at every step so that you can make your way out. It's a super addictive game and gives you an experience so natural. The graphics are highly defined and are really astonishing and the background music is great. You can customize the settings such as sounds and other things in the Menu section and can also find a short tutorial.
The last three rooms will cost you $3, but, at the end of it there is a free dragon ride that awaits for you! So I think this is the only app which will never let you down. You'll be engaged in it for so many hours and it's worth to download.
The app is available for free on the iTunes Store!
So hurry up guys and escape as early as you can!
Pros: challenging game; so many levels; based on the medieval times; 'escape the room' theme; interesting puzzles; a variety of clues; alluring rooms; realistic graphics; amazing sound effects; free. 
Cons: none.
I will give this app 4.5 out of 5 stars.