Are you fond of TV shows such as serials, reality shows, news, etc. Well, everybody has a different taste and they surely watch TV for watching anything that they like. I don't think there is anything without television. When we are bored and want some entertainment, we watch TV or when we want to see what's happening around the world, we watch the news, etc. But, have you ever thought about sharing short clips of your favorite TV moments and want to watch them later? I've thought a number of times and never found a solution. But, Clippit helped me in getting the right answer!
It has become very easier now to share your favorite moments from the shows you like and upload them to the social media or send it to Clippit users. Yes, the app called "Clippit" made it possible. You can discover and watch fan-created clips of your memorable TV moments. Create short clips of any show that is live on TV. Then spread the clips to the whole world! Clippit has been developed by Didja, Inc. and is available on the Google Store and Itunes for absolutely free of cost.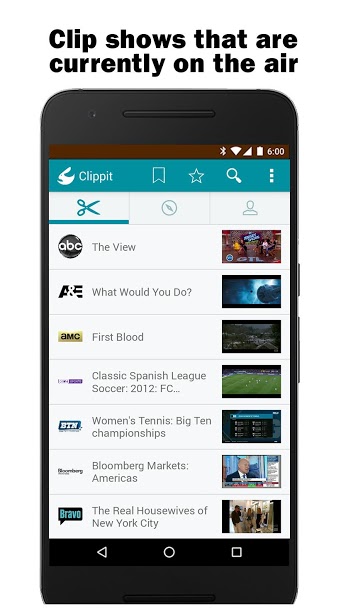 To begin with Clippit, you need to Sign Up for an account with either Facebook, Twitter or an email address. But I think most easiest is linking the account to the Facebook . Once, you're done with the account settings, you can view the news feed of clips or start creating your own. You can search for your favorite shows when they are on the air and start creating clips. You need to select the starting and ending point for your clips and then save it. The app enables you to create a short clip of up to 30 seconds long from the images of the show.
With Clippit, you can create TV clips from your favorite TV shows, sports highlights, comedy moments, and many more. The app lets you share the best moments of your favorite shows right as they happen. You can share with friends and family on Facebook, Twitter or any other social media platform.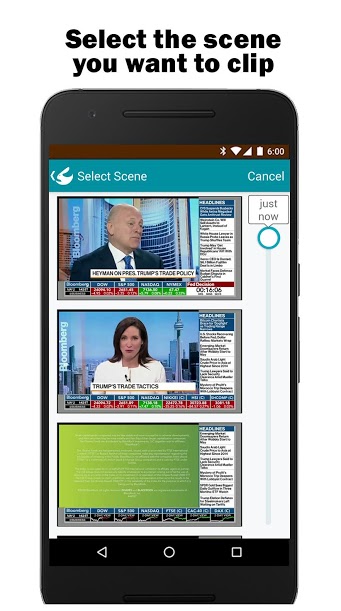 Overall, the app is just brilliant, quite simply original and intuitive. It's full of fun and inherently sharable. Moreover, there are so many improvements in this latest version of the app. For example: you can follow TV shows and genres, watch shows you follow in your personalised feed and view a feed with new clips and one with popular clips.
So, download the app and get the most out of it. Enjoy every bit of your life and make it memorable.
The app is available on the Google App Store for the users in the US only. Check it out now. 
Pros: clip and share your memorable TV shows; based on fun; quite simple and original app; superb graphics; unique concept; helpful for the young generation; free to use.
Cons: this app is only available in the United States.
Worth Having App – Download for Android –   Developer Site