Connecting with new people during a traffic is more fun and exciting than it normally would. The instant bond with someone in the next lane is a wonderful experience. Find people to connect with during the Corona virus crisis near you. With isolation and the fear of contagious diseases in the air, 'CommComm Traffic Social Group' is a new mobile app that has come to our aid. You can connect and chat with new people despite isolating yourselves in this panic stricken situation. 'CommComm Traffic Social Group' helps people connected and stay on top of the news during this stricken situation.
Developed by:
'CommComm Traffic Social Group' is developed by CommComm.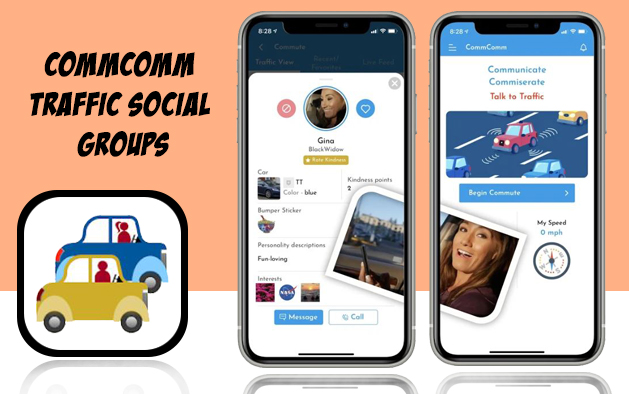 How the app works:
Download and install 'CommComm Traffic Social Group' on your smart device. Get started on the app by turning on your device location and find people near you to chat with and get acquainted. You should first complete your full profile details before you can get to meet people near you. Talk to people while in a vehicle traffic or foot traffic. You can even connect to people when you are at home. The app allows you to connect and meet with a maximum of five people per day. If you upgrade to Gold membership, you can gain more benefits. 'CommComm Traffic Social Group' app will let you get connected with people during and get support during this troubled situation.
Features of the app:
'CommComm Traffic Social Group' app has many exciting features you can use like,
You can use the app anywhere in the world.
When anyone favourite you, you will receive notifications
You can view the number of cars that have recently been in your location
You can find someone to carpool with
Compatible with: