Are you interested in criminal cases? Do you love listening to them all? If yes, then you should give this app a try. Crime Door is one awesome app that provides users with the privilege of walking directly into the crime scenes of notorious criminal cases. It helps you share photos/videos of the different criminal cases and listen to crime podcasts. Crime Door is the most alluring augmented reality app that solves the mysterious cases through crowdsourced crime solving features.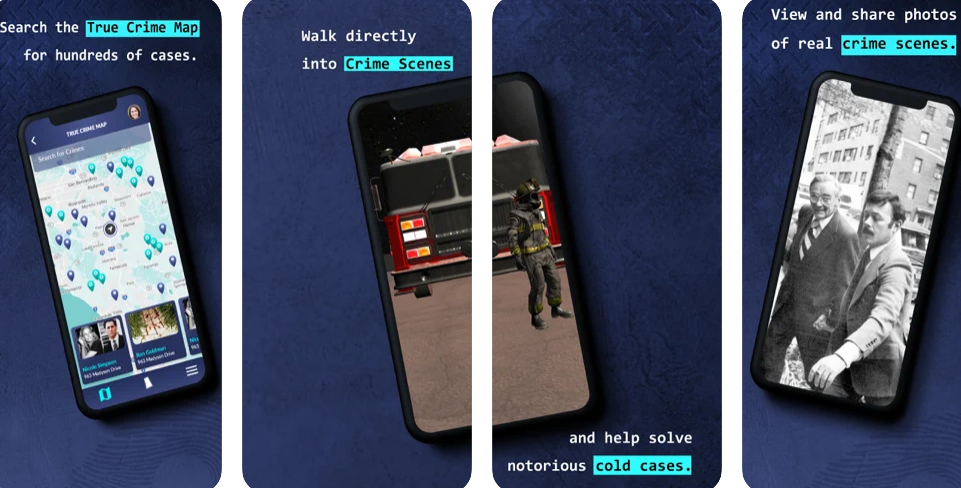 Neil Mandt, a long-time film and TV producer created this merger of crime stories with immersive reality. The AR environment of the app is constructed using time crime scene photos, police reports and eyewitness accounts. The app allows users to make use of the map and navigate through the most notorious crimes and recollect the crime scene using augmented reality portals.
Crime Door gives users the feeling of how a crime/murder site appears and it gives you the chance of exploring different areas of a crime site. Users will be able to crack an unsolved crime. The app gives you every detail like the list of articles, documents, case files, audio, photo or videos that were collected by crime journalists and researchers. Crime Door provides you with a map that opens historic crime scenes in a particular area with the help of GPS data.
With the help of the mobile devices that the people are using, they can explore the crime scene at the real, physical location when feasible. Apart from this, they could also use a joystick navigator from any place they are in. People can see the scene as it was reconstructed, and they can gather pieces of evidence and enlarge it on their screens for a better investigation. The app is engrossing and it keeps you nail-biting as you explore the notorious cases.
Offered by Navigation Media LLC, the app belongs to the 'News' category and requires iOS 9.0 or later versions. Android version of the app is expected to be released soon. The app comes with in-app purchases that come with a monthly subscription of $4.99. The different portals available in the app are John Lennon Portal, St Valentines Massacre Portal, and Yogurt Shop Portal etc. If you have any questions or need to give feedback, you can contact the team on hello@crimedoor.com and get them answered.
Download the app today and uncover the hidden secrets of the cold cases in history.