Dancing Particle is an interactive project game designed to help people relax, unwind, and heal. It has nearly 50 wonderful particle interaction effects, all of which have been meticulously polished and are addictive.
Just swipe your fingers across the screen to make many dazzling particles dance. When you swipe your fingertips, you create a lot of little particles on the screen. You can use this to relax and have a good time. Take a break from work and relax; your mood will improve just by letting go.
Key Aspects of Dancing Particle – Dazzling Visual Arts
The app is excellent for taking your mind off things, and enjoys seeing different colors mix or explore around. People choose this app whenever they want to feel calm or kill time. The games have a very distinct and soothing style. It helps to relax the mind, especially after a long day at work or before a big event. We suggest this app to anyone who suffers from anxiety or needs something to relax.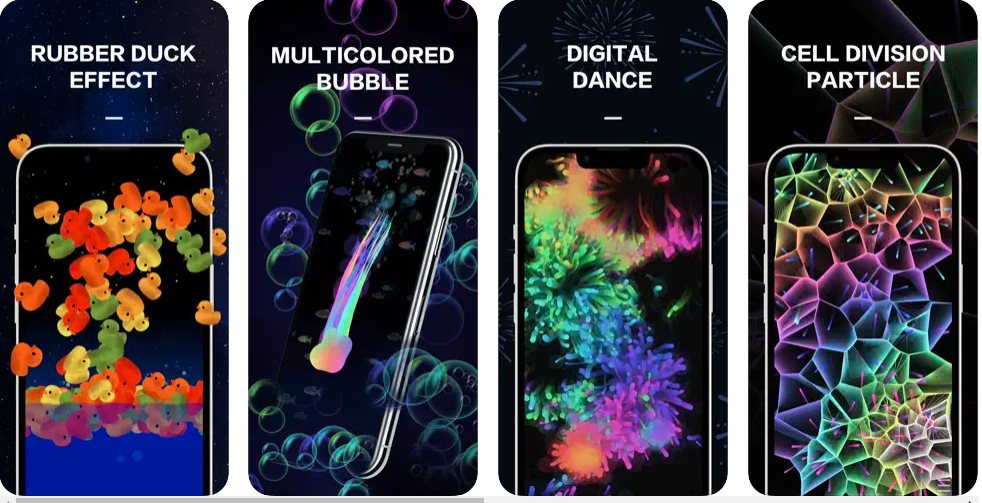 It is an excellent app for unwinding or calming down. There are many cool features to experiment with, such as different particle types. This is so relaxing and satisfying, and that's all there is to it; it's so excellent to watch 50 particles interact.
Simplicity and stunning graphics are two qualities that make this game unique. It has good gaming concepts, fast loading time, and good performance. It is compatible and engaging gameplay. The user interface/UX is simple and user-friendly. The graphics are high quality and fun. This game helps people to calm down when they are upset or angry. It makes you feel relaxed and satisfied and aids in focusing on the work.
Final Thoughts                                                                          
This app has a lot of fun interactive effects. People have never seen an app with so many new experiences, different from other apps. The author's imagination is vibrant, and we hope more stimulating effects will be added in the future.