Long gone are the days when outdoor games were preferred over indoor games. The definition of games has changed for the new generation. They're not as interested as playing cricket in a real field than playing the same on their 5×5 screen. A seven year old kid knows how to download a game and play it. Android has built such a user friendly interface that its target audience has expanded enormously. Considering it as a good opportunity, many companies invested in gaming apps and online gaming which brought them a good fortune. One such company was NaturalMotion, now owned by a casual gaming giant, Zynga, on seeing the success of its previous games like GTA V, Clumsy Ninja etc.
DAWN OF TITANS
If you're a big time Game of Thrones fan, then you'll find yourself on the virtual sets of the show. As soon as you open the game, you'll see the aerial view of kingdoms, castles and buildings. The game is built with such intricacy that it focuses on reality aspects like villagers roaming on the streets just like a normal show does. These kind of games become quite popular amongst the youth, thanks to the TV shows they like to watch. Be it Game of Thrones or Lord of the Rings or if you're an Indian, then even Baahubali maybe. The fan base of ancient genre movies and shows has increased so publishers wonder that people would love to play such kind of games too wherein they can take the control themselves. Since it is a real time strategy game, it feels immensely satisfying in organizing a battle and having your own army. But what is the best part is the UI of the game. The graphics, visuals, movement is so smooth that it is one of the best looking games you've had seen. The scaling of the game is done keeping in mind the phone screens but it'll definitely give you console feels. The detailing of this game is commendable, from menus to characters, truly amazing.
Plot, theme and background:
The game was released in December, 2015 after working on it for two years. After CSR Racing 2, this was the first game released since the time Zynga acquired the studio. It was released on Play Store to install for free. Though, there are in-app purchases at store for $0.99 to $99.99. For discounts, you can pay through paytm wallet via applying Google play coupon code. The game does not start directly with the battle. You'll have to build your kingdom first, train your soldiers, gather equipments and food so that you have everything ready before the battle. All this comes with extra money, be it what you purchase using Google play coupons or your in-app currency. The game begins with a hands on tutorial wherein you explore the complex gameplay and learn the flow of the game using highlights and pop up screens. The animations and sound effects in the fictional world give you a whole new intense experience to get it started. The characters are majestic and magnificent who create soldiers with the tap of their fingers. The soldiers can fire arrows, fight with swords and throw bombs. Making strategies and winning by hostile acquisition of other kingdoms is the goal of the game.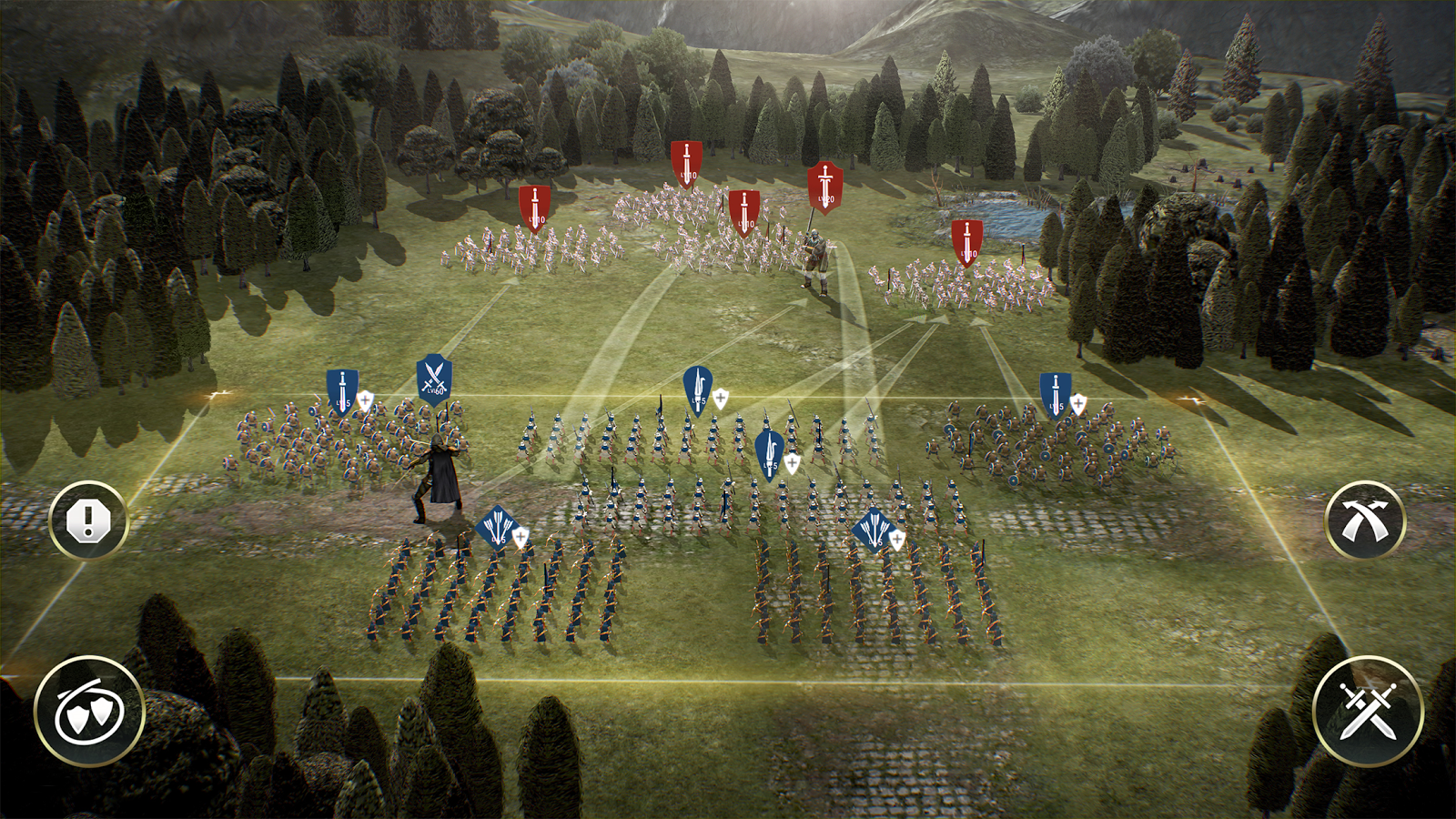 Critic Ratings and review:
The reviews have been more or less the same on different platforms where they focus on the amazing gameplay but the free-to-play part leaves them disappointed. "You'll need a barracks to train soldiers, and farms to keep them fed, and in order to progress these things will need to be constantly upgraded, costing you either time or money (or sometimes both)." said one of the players on Metacritic. AndroidRunDown gave the game an overall score of 9 mainly because of its graphics and controls. "Dawn of Titans is a solid, close to brilliant package that threads old and new ideas together to create something that's likely to appeal to a massive variety of players", says one of the critics of Pocket Player. The average rating of the game on Playstore is 4.5 wherein some players have called it absolute garbage but some say it is a game of great potential. "Dawn of Titans suffers from the current systemic approaches in mobile gaming, and while it was quite enjoyable at first, it falls prey to its monetization system", said the critic on VentureBeat who gave it an average score of 54/100. The reviews on Youtube are great where its official gameplay has 413k views and 1k upvotes with just 221 downvotes. People seem to ask questions about the strategies and seem interested to play who've just seen the video.
How to download?
Go to Google Play Store if you have an Android mobile or Apple Play Store in case of an iPhone and search Dawn of Titans.
Click install and the game will start installing automatically.
There is no money charged at first since it is a free game, but once you start playing you might have to pay to buy things in the game whose payment can be made by google play coupons.
How to play?
Once you have downloaded the game, run it.
You will come across two options, that is to play directly or watch tutorial.
Click on watch tutorial since it is helpful when you actually have to play.
After that you can choose your characters from the available ones and start building the kingdom using barracks.
Tap on the screen to select troops and give them commands using the options given as icons like to shoot arrows or throw bombs.
When you're ready, tap Fight and start with the battle.
Keep buying things to fight better in less time by purchasing from play store by applying google play coupons.
How to run this game in mobile?
Once you've downloaded it, you will see an icon of the game on your homescreen. Just tap it and you're good to go.
Some mobiles might not support this game since it requires Android version 4.2 and up.
What are the best features?
Graphics- It constitutes the best feature since you fight in a 3D fantasy world which is the most appealing part.
MultiPlayer- You can build alliances and make friends by chatting and unite them to fight the enemy with you by live chatting.
Real Time- Give the army commands and fight in real time by buying in-app things using google play coupons.
Nonstop events- Check daily as you might get interesting battles or daily challenges to complete.
Conclusion
They've tried to build a game for both mobile as well as PC gamers into one big game. For people who are hardcore gamers would like to put money into it but for those who simply like games with good graphics, they might not go a long way into this. In a nutshell, it is an amazing piece with superb gameplay and 3D real time features but it won't take the user too far with this when money will help you build better castles, make better strategies and more or less, win.