Are you a fan of the Gameboy and the Nintendo console games? Did you use to download the emulators from Cydia so you could play them on your iPhone or iPad? You still can, with an emulator app called Delta Emulator and you don't have to jailbreak your device first.
Even better, it's completely free, but it's not without problems. Right now, Delta Emulator only supports iOS 10 or higher, and its emulation capabilities are a little on the limited side. That said, if you are happy to use it, you can have access to some of the best games from both consoles, from the old classics right up to the newest games.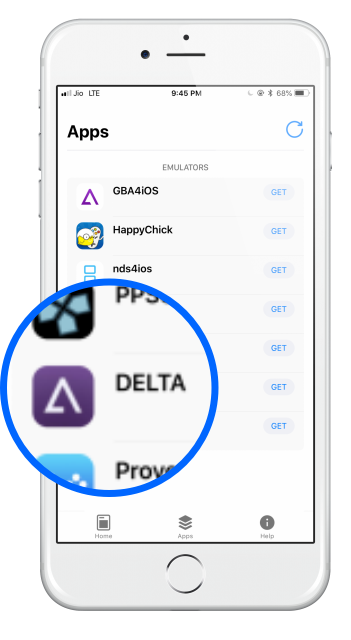 Delta Emulator Features: 
Delta Emulator is packed with useful features:
Three ways to control your games – touchscreen, keyboard, and MFi controller
Dropbox and Google Drive support
Easy syncing of ROMS across devices
Core Data for local storage
Support for Nintendo and Gameboy
Multiplayer support for N64 and SNES
Apple TV support
Event Distributions
Cheat code support
Custom filters
And more
Pros : 
The major pros of using Delta emulator are obviously that it doesn't need you to install Cydia to work and that it's free to use. Other advantages include:
Access to many different Gameboy, Nintendo and other console games
Full support for the iPad
All your games in one place
Incredibly user-friendly – one tap opens a game
Plus you get all those great features that go into making Delta Emulator one of the top emulator apps.
Cons :
 In terms of the downsides, the major one is the limitations in emulation capabilities. But there is one other, and that is in downloading it. Although this isn't exactly a downside, you do need to sideload it onto your iPhone or iPad using Cydia Impactor or download an external app installer first. Not a bad thing, because you do get access to other content, but it just takes that little bit longer to get it on your device.
Alternative Emulators :
 Delta Emulator is one of the most downloaded emulator apps, but there are plenty of alternatives if you can't get on with it. If you are looking for something more, support for different consoles or are on iOS 9 or lower, take a look at some the alternatives on offer:
HappyChick
GBA4iOS
PPSSPP
NDS4iOS
Every one of these is free to use, and none require you to install Cydia either. Follow us on Facebook for more tips.