Are you searching for a great app that will help you run to save your life? You can conquer all the demons that may stand on your way. There is a unique app that will help to fight and conquer all the demons that might have trapped you for long. You might have failed to kill all the demons, and you don't have a route you can use to escape. The only option left for you is to search for a way of escaping those demons. The new app will give you a way of escaping the Shadow Realm just like Neel, who is a renowned demon hunter.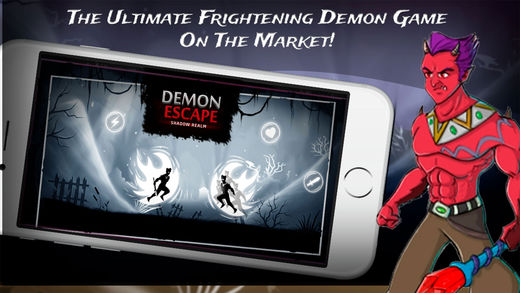 Escaping the dangerous shades and demons will be your main tactic in the game. You will make your demon hunter to avoid the shades and change levels by swiping down or up. Demon Escape will test your reaction as you try to find your safest path of escape.
There are several arrows that you can use to fight your enemies from a distance. You can select between Laal and Neel, who are both experienced in hunting for demons. You can upgrade your quivers and bows to give your advantage over your enemies.
Demon Escape: Shadow Realm is a new iOS game that has been developed by Golive Games Studios AG. It was released on 7th December 2017 and has attracted many gamers in the market.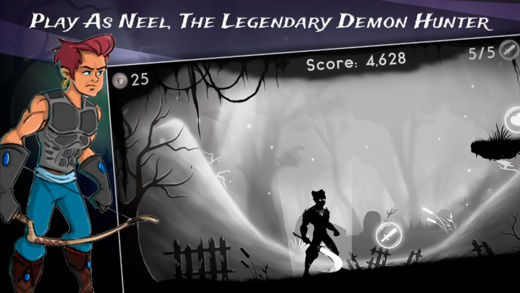 Features of Demon Escape: Shadow Realm App and their Benefits to its Users
– It will help you to escape demon infested regions by allowing you run for your life
– You can avoid the demon shades by controlling the swipes
– You can use your Magical bow to slay all your enemies
– You can upgrade your quiver and bow to increase the chances of your demon hunter beating all your enemies.
– It gives users a chance to enjoy endless play.
Advantages
-It can teach your kids how to solve problems and be creative
Demon Escape: Shadow realm app can help to develop the brain of your child. It helps to expand your child's thinking capacity. It also allows them to come up with new ways of solving problems in everyday life.
Allows your children to make New Friends
Contrary to their old parents, young children will view this app as way of socializing. This app will make your children to interact and make new friends. Most children will no doubt play this game in groups and this enhances their social development.
-It is a great way of spending leisure time 
The app will give users an opportunity to constructively use their free time and avoid being bored. It will give them war tactics and how they can save their lives from the dangerous demons.
Disadvantages
There are no disadvantages that have been reported by the users of this app.
Final verdict
If you are searching for the best Video game in the market, then Demon Escape; Shadow Realm should be your priority. This is a new app that will change the entire gaming world. You can download this app on App store and start to play your favorite video game on your phone.
Worth Having App – Download for IOS  –  Download for Android