Casino games are the most popular and they are the best-played ones all over the globe. Are you looking for the most gamed Casino on the internet? If you want an app that offers the best mobile casino experience, then give Reel Stakes Casino: Real Money a try.  
Reel Stakes Casino is blackjack and five-card draw poker game. Playing this is so simple and filled with fun. The challenge takes you with the excitement of the slot machine where users can wager for free and win real cash prizes from anywhere and at any time. The app is a complete combination of luck, fun and skills and players can easily move from the newbie to the pro level.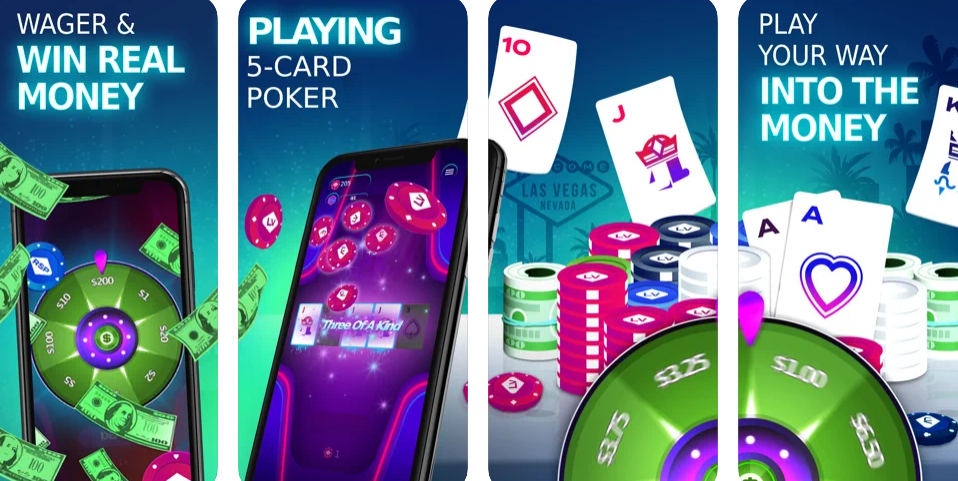 Reel Stakes Casino is an app that is powered by the Game knight. It is backed by b spot – a US licensed gaming platform. With this, users can play for real money and it combines horse racing with the fun of mobile games. The app can be played by residents of the following states in the US: AL, CA, CO, DE, FL, KS, MI, MT, NB, ND, NH, NM, NY, OH, OK, OR, RI, SD, TN, VT, WI, WV, WY. The bets are placed on the racing horses and the winning is decided by the race results. Money deposits and the winning amount are held in a custodial account at an FDIC insured member bank.
Reel Stakes Casino is designed with an intuitive interface and the graphics and sound effects of the game are aesthetic. The players must draw the winning hands so that they can spin the bonus slot reels and increase their stacks of chips. They have to unlock their chances to get some real cash and maximize their chances of winning using the money wheel. The notification system of the app helps players share their winning moments with everyone and also let their kith and kin know all about the big win.
The app is compatible with iOS 12.0 or later versions and is compatible with iPhone, iPad and iPod touch. When you try this game, you will be overwhelmed by all the new admirable features in the app. The team offers the most support and you can write to them on help@gameknight.com. It can be played either for free or for winning money. As the game involves Frequent/Intense Contests, Gambling, Frequent/Intense Simulated Gambling it requires the gamers to be above 21 years of age. 
Download Reel Stakes Casino, take your time and enjoy the thrill and rewards!