Introduction
Are you so much into farming that you would love to encounter mobile farming experience? Farmer Sim 2018 lets you have the modern farming experience. It is probably the best form to relax after a hard day of work. The experience with this game includes planting, harvesting, and trading of crops. You have the capability to diversify activities with animal husbandry and also forestry. The game is a series entertainment ever since it was established for players. Farmer Sim 2018 is a one player game that was released on June 6, 2017.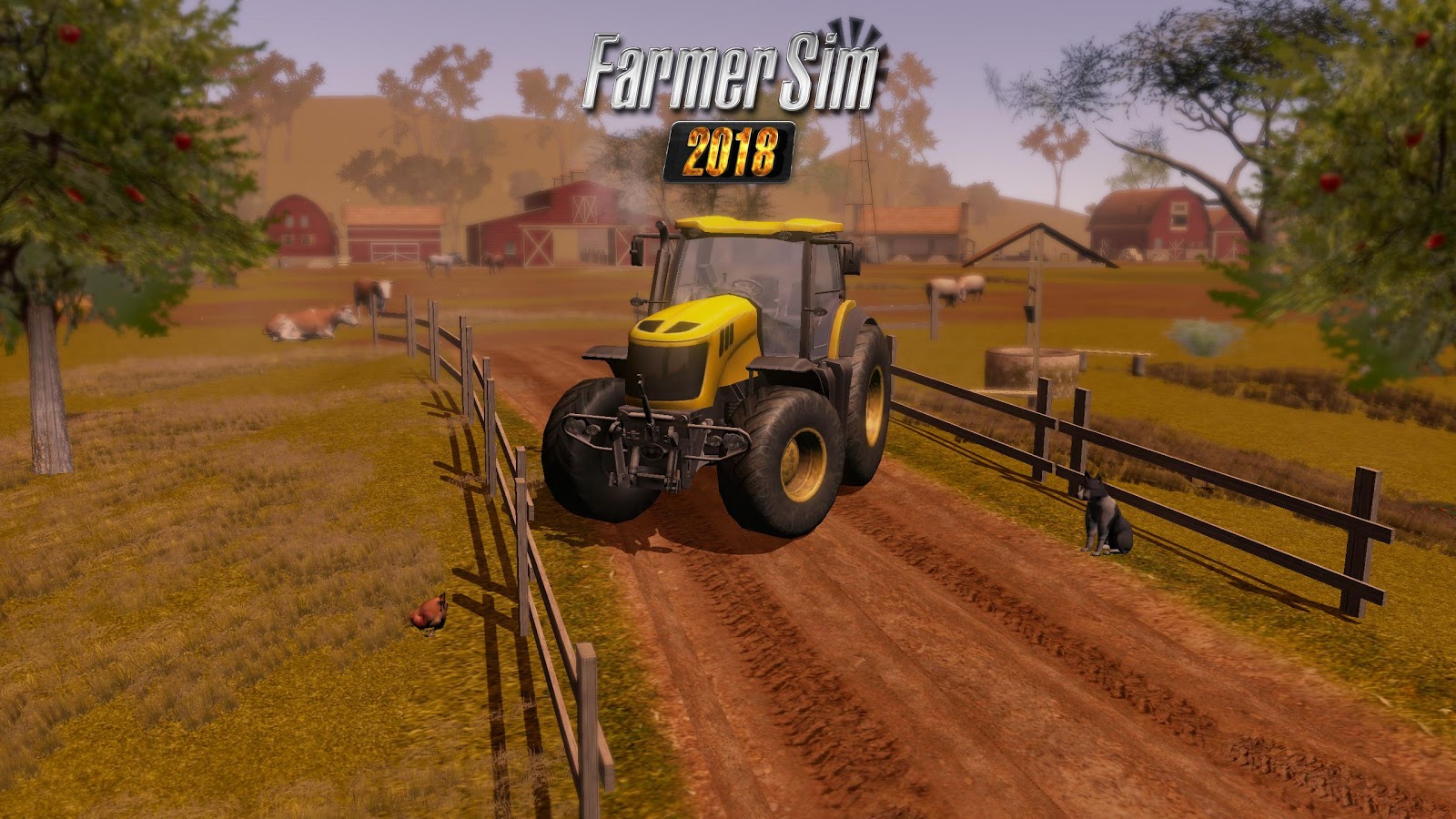 What's new?
Most activities in the Farmer Sim 18 have been simplified. Unlike the previous versions, the farm is in a new location. Breeding of pigs and growing sunflower have been introduced. Tractors come with installed front-loaders which are awesome for carrying hay bales.
Gameplay
Like other games, the players are given a land and vehicles to manage the farming process. Apart from cropping, the players are enabled to transport animals and breed them as well. The animals in this game include cows, goats, and pigs. The game is a bit complicated especially when it comes to using the farming tools. After harvesting the crops, you have to drive transport the harvested crops to the city to pick your pay cheque. When it comes to expanding your farm, getting fuel for the farm equipment and upgrades as well, the money obtained from the cheque does all. This is where you develop and increase your own farm.
As time moves by, players will make enough money to acquire more land and more equipment such as mowers, tractors, and harvesters. The gaming controls provide the usual PC farming experience. It has good graphics that won't blow anyone away. One of the most daring things in this game is its low-quality audio. This needs to be looked into.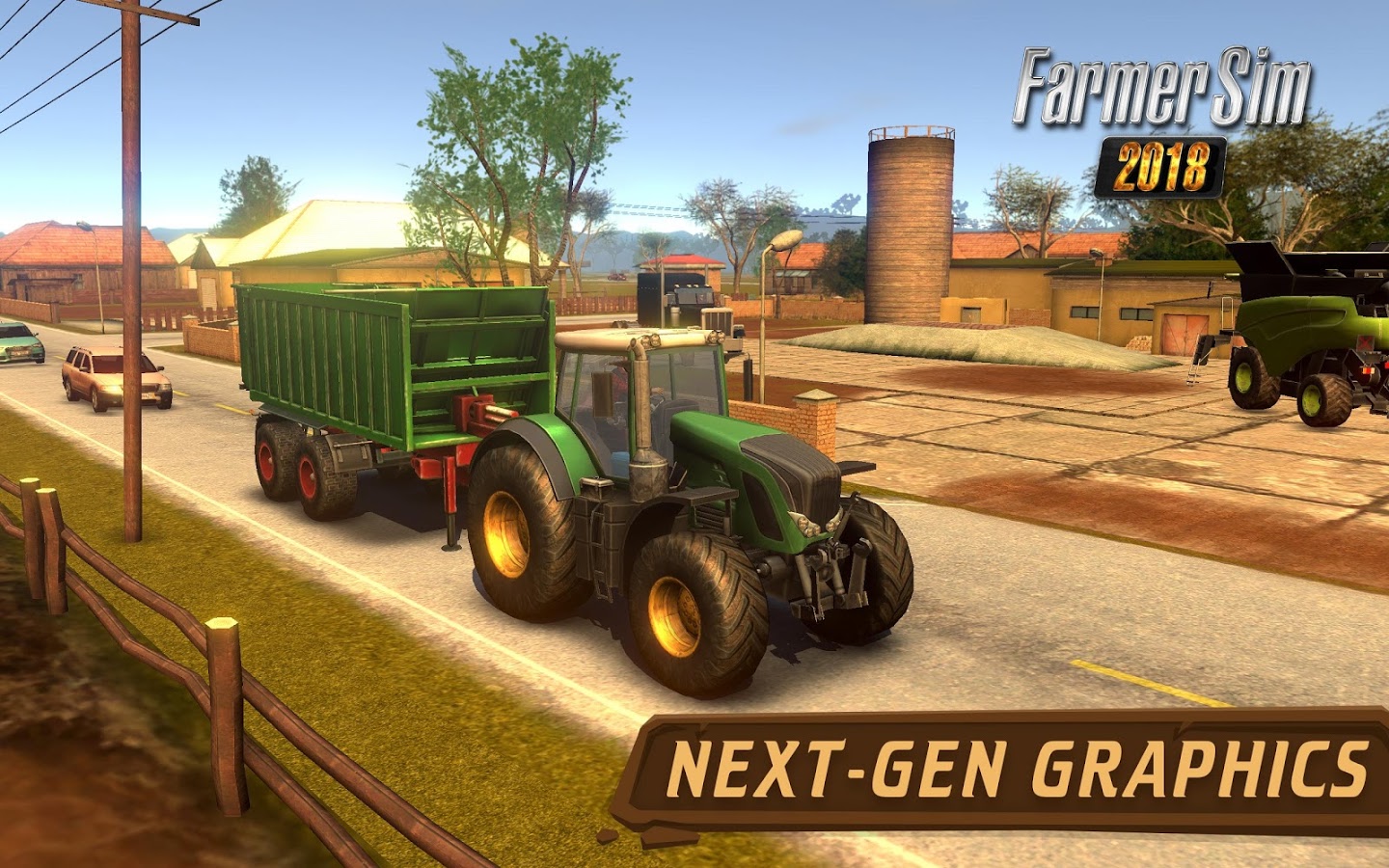 Features in Farmer Sim 2018
a. Ability to expand your farm through various activities: planting, harvesting, forestry, and machinery
b. Optimized animal breeding and transportation. The animals here: pigs, cows, and sheep
c. Ability to use and drive more than 50 farming vehicles and farming tools example being the Mersey Ferguson.
d. Growing and harvesting of crops e.g. wheat, corn, potatoes and sunflower
Pros
a) This game is a great version for portable play
b) Has improved usability controls
c) There are plenty of ways to play the game
d) It has awesome and impressive graphics
e) It is fun and addictive
f) Mission completion provides players an excellent feeling of success
Cons
a) The game audio is a joke – weak quality
b) Not all aspects are well explained for new users' case
c) The game seems to be targeted to a small audience
d) It feels way too empty and boring as everything feels way the same
Conclusion
The game gives a player the experience of living a farmer's life in a portable environment. For new players, they will have to cut grass and plow the fields to plant and harvest crops. The good thing about this game is that you do not need any gaming experience in the farming world. You just have to make your own story. Thanks to the simple game controls.
Worth Having app – Download the App