Have you heard about Flappy bird game by Dong Nguyen or have ever played it? If not, it's the most craziest bird game than ever. Today, I'm here to introduce you an app madder than the Flappy bird where you can play with your friends and other players from all around the world. This game has been developed by Flaap.io. It has come back with many crazier new birds this time. There are so many levels to play, each having its own role. Your task is to simply drive the bird flying through the pipes without touching them.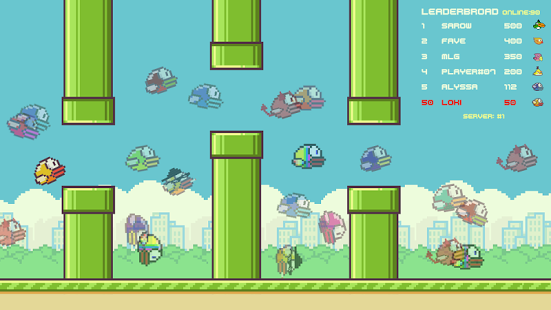 Flaap.io is a multiplayer game and allows you to play online with many other players around the world and you can create a room to challenge your friends. The app is easy to download and it's available for free on the Google Play Store. It's compatible with all the Android phones having the latest OS. Once you've downloaded the app, you need to enter your name and then go further. The main aim of the game is to simply tap the screen and control your bird and move through different pipes. If you play it carefully, then the game will be in your hands and you can enjoy it the most. However, if you get distracted, then you may lose the game.
There are so many cute and interesting range of birds that you can play with. Each bird has a different speed and the more points you get, the faster you become. If you're feeling bored with the same bird, then you can change and enjoy the game with a little more fun and enthusiasm. The game is very easy to play at the beginning, however, becomes very challenging as you move further.
The designing of the app is quite good and the background is simple. When the bird moves and when it falls, the sound effects produced are just awesome and real. It's not a boring game at all, you'll be lost in the game for hours.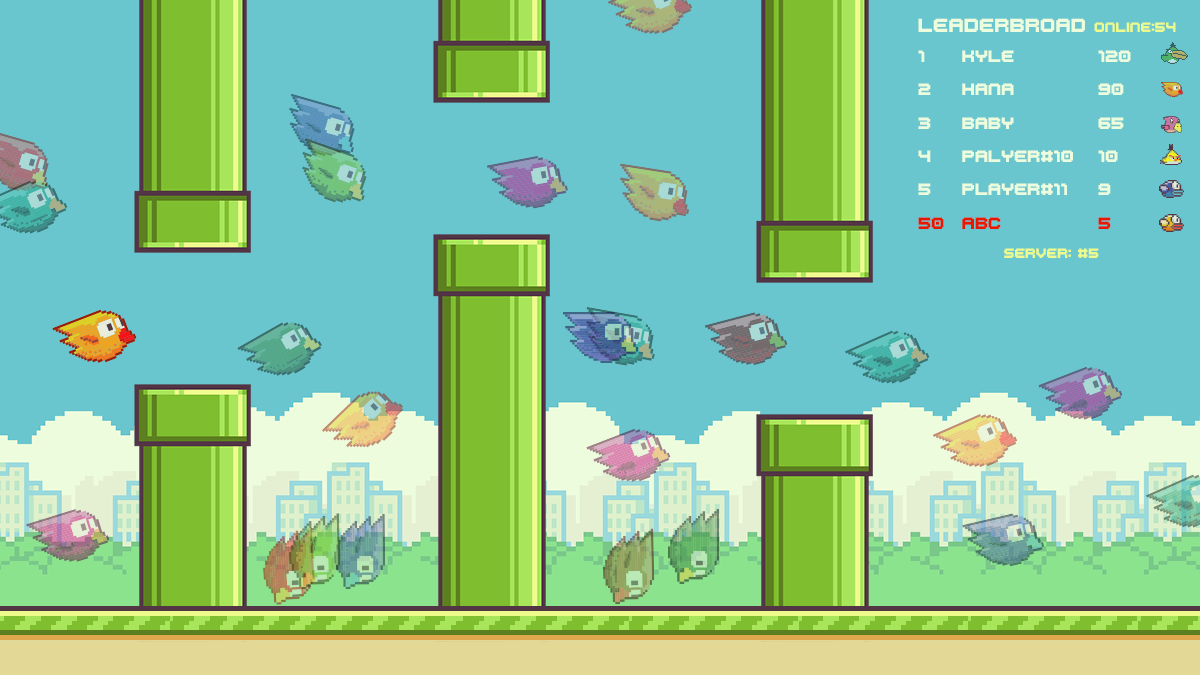 Overall, the game is worth to download. It's full of fun and entertainment overloaded. All you need is to pay attention to the game and play it carefully, otherwise you'll lose the game. With Flaap.io, you can connect with new people and your friends all around the world and compete with them. You can also share your scores and show the whole world about your skills.
So grab the app now and play it with your friends. Have a blast!
Pros: interesting game to play; hooked you for several hours; kills your boredom; entertaining; easy to download; simple design; natural sound effects; tricky game; simple controls; compete with your friends; free to use.
Cons: I've found the game very easy, so there should be some more challenges and the gap between the pipes should be increased in the beginning. So the game can become more interesting than ever.
Some information about the game: http://flaap.io/about/
Worth Having App – Download the App
Author: FREEGAMES66
Author URL: https://www.freegames66.com