A very great app for beginners indeed. I was thinking of starting to learn piano and tried this app. Frankly, I didn't expect much from this application, but this app gets its job done.
It has so many new learning features that I don't see on any of the apps nowadays, and it feels like a premium designed app. The user interface is very smooth, and yes, it works with your real piano perfectly well. This app is definitely a good one if you have a piano and want to start learning how to play it. It automatically detects the nodes you play. No need to set up cables for this. Hence, making this less messy and easy.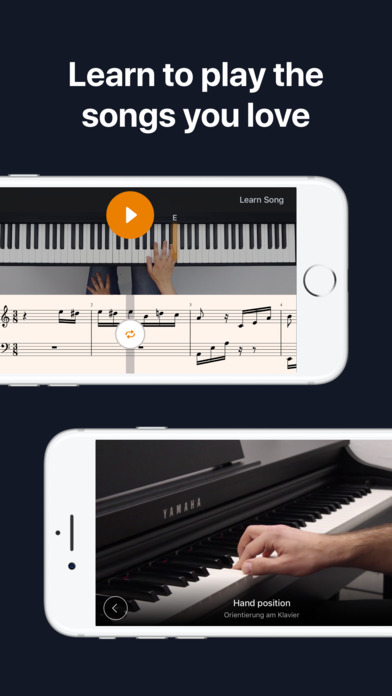 There are high-quality video tutorials available of some of the great pianist which help beginners to do their very best in learning how to play this amazing instrument. The elegant interface helps in a smooth transition of nodes from the piano to the mobile making it super usable and efficient.
Pros:
This application lets you play your favourite songs, and you learn how to play it on your real piano very easily. It has a library of over 1000+ songs and also, each song is categorised according to its difficulty level and genres. Filters are available to search for your favourite artist. One can choose a song from easy level to expert level and can have many options in all for each category.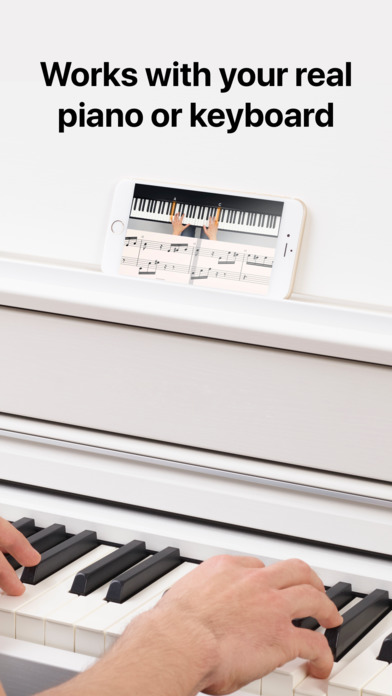 There is also a function to let you control the speed of the song you play. You have many options like '50% speed' and '75% speed' to control the rate at which your song plays. Other modes include 'flow mode' too which is another fabulous feature.
What more, there are specially designed step by step tutorials and courses at our disposal to learn piano. You can either start from scratch by selecting the 'first steps', or you could just choose from where you left the last time.
The subscription to Pro version is recommended as it would not burn a hole in your pocket and you can learn piano sitting at your home at your convenience. All the course material also opens up to Pro customers making it a viable option to buy.
The app doesn't crash.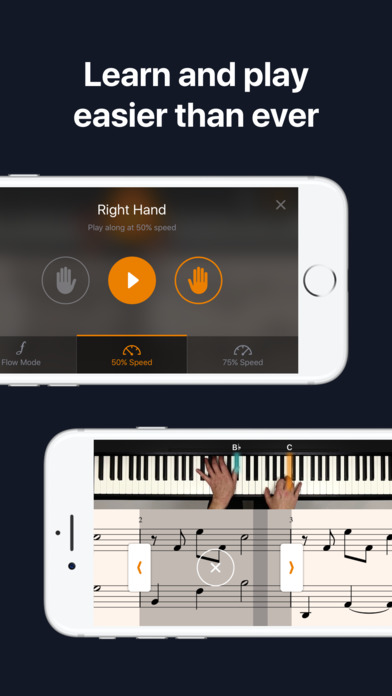 Cons:
Issues while registering the email address were faced.
Some of the nodes were not recognised by the app in a little noisy environment.
As Fingering is not available, so difficult for beginners to catch up to the nodes but I guess it will be fixed in the upcoming versions.
Final Verdict:
All in all, this iPhone application, which is also compatible with iPad is a great mix of learning and fun which makes it very easy for the amateur pianist to start their early days in playing this instrument. Thou there are some minor bugs, I am sure it will be handled well by the developers of this app and the regular updates to the library of songs and the overall app make anyone wanting to use this app again and again. I would say just go for it, do not think twice.
Worth Having App – Download the App