Gadget Flow is an online marketing platform for the latest products and crowdfunding projects. This startup program was conceptualized by three college friends Evan Varsamis, Mike Chliounakis and Cassie Ousta. Launched in 2012, now with total revenue of over $2M from customers worldwide and 6.5 million viewers a month, the company now employs 25 people all over the world. Through sponsored ads and content, these innovators were able to generate thousands of dollars every month. Gadget Flow pulls information and products from a variety of sources creating a single giant shopping resource. Most tech-savvy visitors enjoy the consistency of entries and reviews published every day.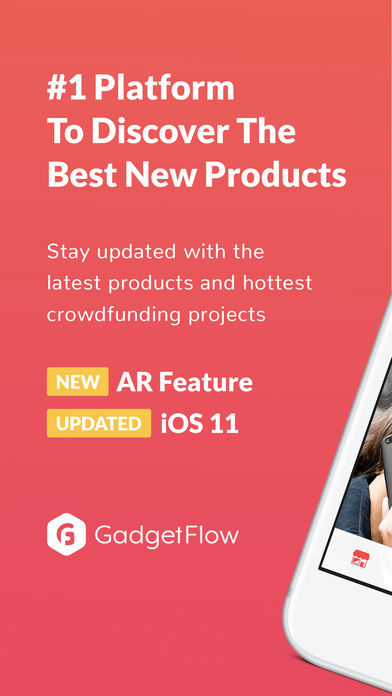 Gadget Flow also helps creators with publicity and visibility by getting their products available to a wider market. With a massive amount of subscribers, this platform is an easy way to have products seen by a different audience.
This app is available for a free download for iPhone and iPad users. Registration and sign up is easy – you can create an account with just a username and password or connect to your Facebook account. It will then ask you for your name and areas of interests for personalization. Gadget Flow members can also create a public and private wish list creating their own collection. As a member, you have the privilege to avail of great deals of discounts that is guaranteed to let you save a ton of money.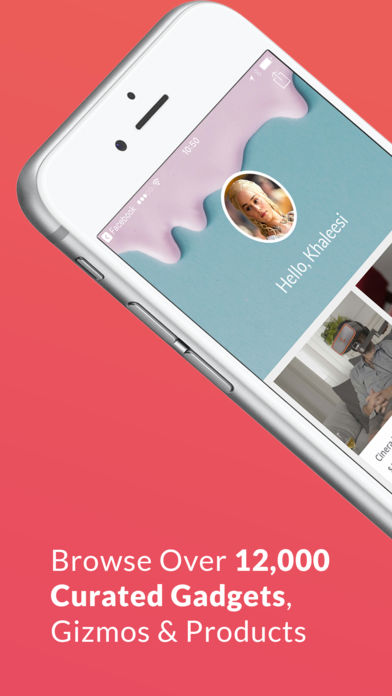 Benefits of using Gadget Flow
An online marketplace not just for products already available, they also support crowdfunding. By definition, crowdfunding is "the practice of funding a project or venture by raising many small amounts of money from a large number of people, typically through the Internet". When listing the products on the platform, Gadget Flow supports in the success of these crowdfunding projects by listing them on their social media accounts using direct promotion driving traffic to your site directly.
Gadget Flow has offered 12,000 products and about 140 different categories making your choices endless. From your baking needs, BBQ equipment, beautiful watches, bags and backpacks, bedtime and bathing necessities as well as bike accessories, Gadget Flow has all the products you need. Navigation through the app is very simple offering detailed product description, promotional videos and updated review. In 2016, they have introduced 30 new categories and over 4,800 new products.
Recently, they have launched a new feature in the app – the Augmented Reality becoming it easier for a consumer to see where and how the product can be used in real life.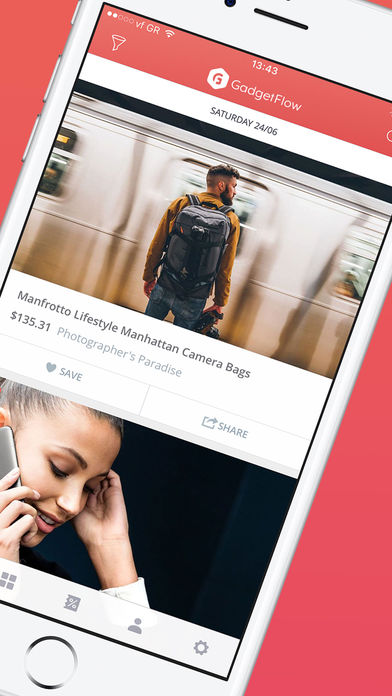 Pros:
· Simple and very user-friendly – all the links are easy to navigate
· Offers new products everyday – options are limitless and features high quality images
· Email blasts and updated notifications to customers
· Augmented Reality feature – giving you more in-depth information on a product
· 24/7 customer support team and a live chat feature for immediate feedback on your queries
· Up-to-date blogs that not only provides you with information on a certain product, it also informs you of marketing tips, latest tech news, survival tips and product roundups and stories.
· Available in more than 5 different languages (English, Dutch, French, German, Russian, Simplified and
Traditional Chinese and Turkish)
Cons:
· Only compatible with iOS – for Android user, you may have to wait some time before you can access this app
Gadget Flow has a lot of exciting offers and big plans for the coming years. With focus on the speed and consistency of the results, acquiring more crowdfunding project and making product comparison simple, Gadget Flow is guaranteed for a major head start in the coming months.
Worth Having App – Download the App