Have you ever played a game which is nearly impossible to win? Well, it sounds like that, but nothing is impossible if you build a correct strategy to win! Yes! Nothing is impossible because Impossible itself says "I'M POSSIBLE".You might face hurdles in the beginning but you'll get success at last. Today, I'm going to review such an impossible action platformer where you've to jump and fly through danger. It's popularly known as "IAOE", developed by the MDeep app.
IAOE is a super magical hero geometry blocks world where it is given us a mission to venture together with I.A.O.E. blocks around the world and walk through the clutter to challenge your limits. IAOE is a simple one touch gameplay that will keep you entertained for hours. Now, it's the right time to show your skills and push them to the limit as jump, fly and flip your way through the dangerous passages and spiky obstacles. You have to prepare yourself for a near impossible challenge in the world of IAOE.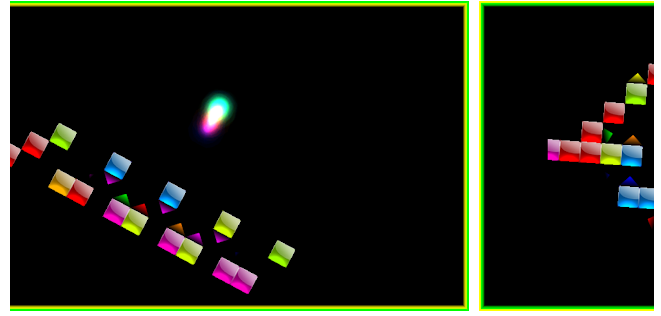 Some of the features of the game are:
New level, soundtracks, achievements, online Level editor.
Jump and fly through danger.
Rhythm-based action platformer.
Practice mode to sharpen your skills.
Brilliant graphics.
Full of fun and adventure.
Awesome game physics.
Simple to understand.
Easy yet challenging.
Unlock new icons and colors to customize your character.
Fly rockets, flip gravity and much more.
IAOE is based on the mechanics of many games to give you a fun and exciting experience overall. Your main mission is to pass all the levels with a high score and protect yourself from the obstacles. Playing this game is very simple and easy. You can run and jump with the help of control provided on the screen. Run as fast as you can and be aware of your surroundings. Then tap to jump whenever you see any obstacles ahead and be accurate. Also, collect as many coins to beat your friends high scores. With a long jump, you will get two points. Only your skills and strategy will decide how far can you go in order to keep the square jumping forward. As it's an arcade game, only you are the master of your own game and it's in your hands whether you win or lose.
With IAOE, you'll discover the neon lands, play each adventure level touch gameplay with so many levels. The higher level you will achieve, the more difficult it will become to dash your square away from the dangerous situations and took care in the long dangerous passages and obstacles. Overall,  the game is easy to play, but hard to master flex your fingers and try.
So join the I.A.O.E. games world of Geometry and stay alive in this amazing lite puzzle blocks game.
The app is available for free on the Google Play Store. 
Pros: amazing blocks game;  full of fun and adventure; different concept; addictive; keep you entertained for hours; free to play.  
Cons: not found.
Worth Having app – Download the App