Its one of the leading Will app for IOS that has enabled it users share unlimited common interest among themselves within a blink of an eye. They include: wishes, feelings, memories and even regret. After app being an online platform has saved people who want to write their last Will &testament but don't have the time, energy and money to seek legal attorney.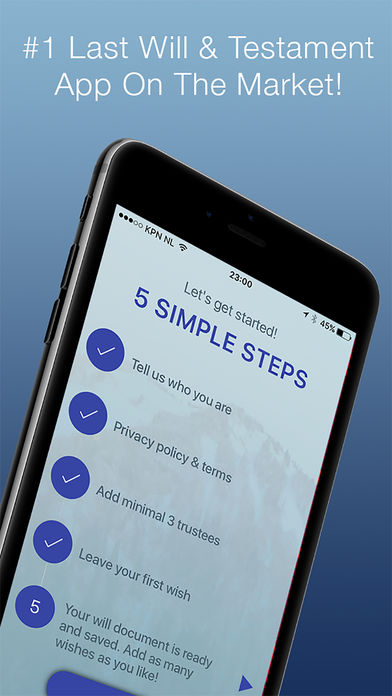 Features.
The app has personal details, funeral arrangement wishes, special conditions, details of the trustees, witnesses, guardians and executors.
It also prepares detailed information letters to the executors and detailed solicitor, doctors, accounts, pension, insurance and banks.
It allows one to transfer messages, contacts, bookmarks, photos, videos and mail accounts to specific people.
One can also update status and change it over time allowing close associate to know what one is up to. It also allows one to share unlimited wishes, memories and feelings.
The app allows one to save data on funeral arrangement, private messages, activities to be done during funeral and personal properties.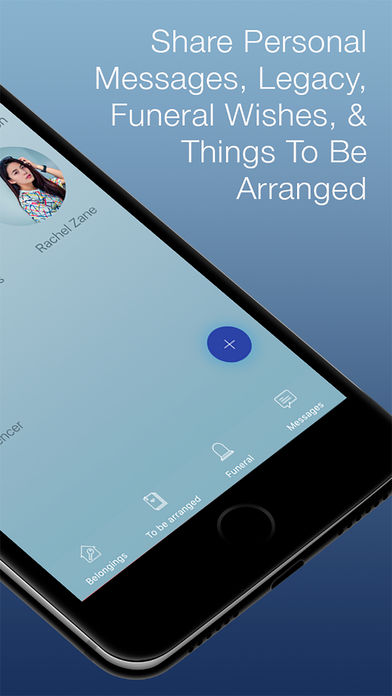 Advantages
The last will is build in such a way that Its very user friendly and easy to use and understand. You only need to setup a profile, choose preferred recipient, fill in wishes and share them with respective persons
Its safe and secure during content transfer and exchange.It serves all the privacy needs of its user by creating a private Wi-Fi network. It allows data encryption at all costs.
After prevents the government from grabbing your money and offers your relatives an opportunity to inherit them
Allows one to save the will for later use and make adjustments anytime one feels like, preview before printing and attaching on email.
It allows solicitors to approve will to ensure accuracy, suitability and amendments when necessary.There are no errors nor exclusion encountered in this case
Its less costly because one won't need an attorney to draft your will. After app maintainace is just affordable and can be used by anyone.
Disadvantages.
After IOS app doesn't offer one the legal and financial advice when making decisions.
This app doesn't allow instant synchronize when changing phone. You will have to start from scratch.
After App is only compatible on IOS devices. It can't be used on any android phone.
Data used is always permanent. It cant be adjusted suppose the person writing the will has left out some beneficiaries. The will produced is always system generated.
Can't be used in remote location where there is no network signals.
Final verdict.
After IOS app serves an important functions on peoples lives. Most attorney are expensive, some unreliable, lack efficient skills and can't be accounted for in case of emergent situation.
After app therefore, has eased up all these burden for clients who want a Will to be drafted instantly. It is a nice app because its efficient and can be relied upon on any given anytime.
You don't have to be educated to use it. You just need a small orientation briefings on what the app entails and you are good to go.
After app is therefore best of the best app one can ever rely on when writing a will.
Worth Having App – Download the App