Endless runner games have become quite familiar in recent years. For those who don't know, endless runner games don't end. You continuously run through the game until an obstacle stops you with the point being to achieve the highest possible score. Because of their quick play, addicting nature, and simple controls make them an accessible genre that virtually anyone can pick up and play. For me James's Run Endless Runner Game 3D developed by AndroidForEver1 is excellent game to play.
James's Run Endless Runner Game is a 3d endless runner game with HD quality and cool animation effect on the subway in runner environment for gaming lovers. This game is wholly interesting and gives you a better idea to explore yourself as much as you are a sharp and quick responder.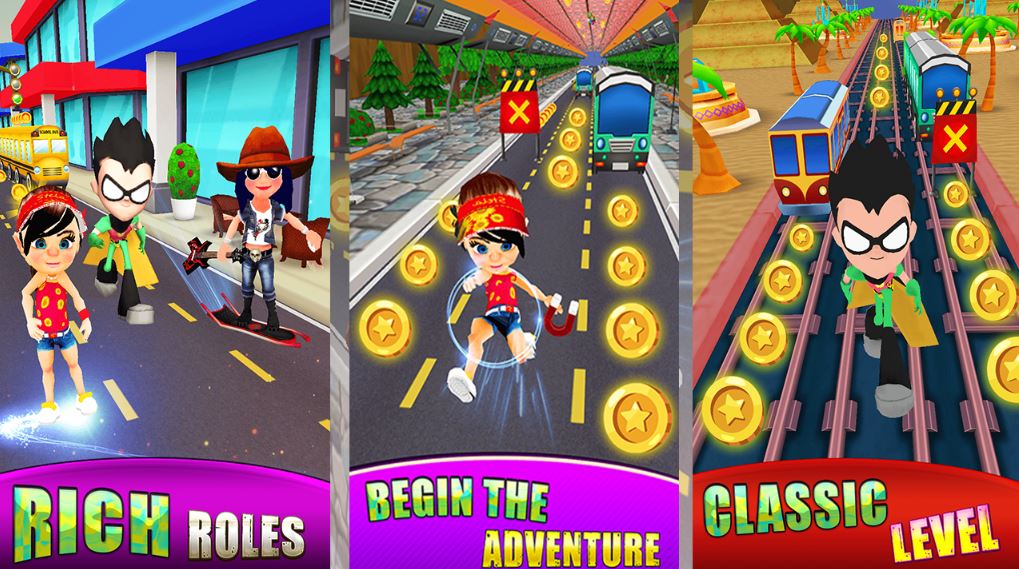 Why we love it?
This James's subway endless runner is at the top game in the Subway category that is full of arcade racing mission adventure and multiple levels with endless fun. So play it with your friends and enjoy it their cool effect. In James's Runner Game, you can even help him in the subway to run far and collect all coins and gifts. There are few hurdles and obstacles while runner that gets you lay down.
One should not be afraid or otherwise, you will lose. Better to avoid it and use your gifted power and make them a high score. In addition there are multiple bonuses that will come up on-road like a hoverboard, hoverbike, and much more that make your journey ease and comfort.
Swipe control to turn left, right for position changed
Swipe to jump up
Double click to get hover-board
Swipe down to get the slide.
Key Features of James's Run Endless Runner Game 3D
Smooth control and easy to access
Swipe control, Run, Jump, Slide and left/right to avoid hurdles
Easy to play and move fasts
Rush as fast as you can or you will lose.
Collect more and more coins to get higher scores
Addictive non-stop Endless Running Game
Colourful mission and unique Gameplay
Multiple characters, environment and missions
High-Quality Graphics and cool animation effect
Different bonuses and rewards get you one more chance
Available in offline mode and Best running game forever
HQ Graphics and cool animation effect
Unique Gameplay and quality work
The game supported by ads, rewards, and IAP
You can unlock character and hoverboard via coin and IAP
Watch the video to get one more chance
Final Thoughts
If you're a fan of endless runner games, then you must check out this James's Run Endless Runner Game 3D developed by AndroidForEver1 for absolute entertainment. Moreover, nothing else can give you that special mixed feeling of determination, frustration, and satisfaction by playing this game.
DOWNLOAD FROM PLAY STORE