Are you a parent of a responsible child or a responsible parent of a child? Both the statements are different! A child can behave irresponsibly, but a parent can't! To expect the same from your kids, you need to be responsible and give some time to them. You need to do activities with them and take good care of them. A good bond will develop between you and your child when you start motivating them. No matter how busy you are the whole day, try to give at least one hour to your child and you will see a gradual change in your child in some time. Moreover, when you're busy with your job or any other work, keep an eye on them indirectly and create a to-do-list of activities for the whole day and check them at the end of the day.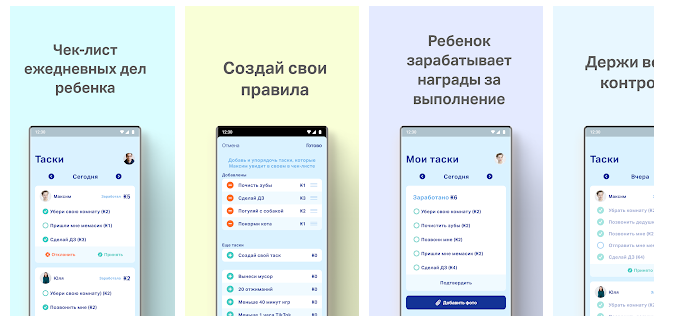 I know it's not that easy. But, Kiteboard app simplifies your problem and encourages your children to complete the tasks given by you. All you need is to devote just 5 minutes on the app. The app is developed by the experts to give you and your children the best experience. It helps you to stay in your kid's life in each and every activity he does! You must be wondering how! Let me tell you! First, you need to make an account for your child and then Login on the app. Then, you need to create a list of activities by using templates or on your own. For example- brushing teeth, taking bath, eating meals, studying, playing, reading books, etc. By keeping all these things in mind, you can create a wonderful list of activities.
When the children start doing the activities just from the beginning in the morning, he/she can also upload a picture for their parents to give them a proof of the tasks done. As they complete all the tasks at the end of the day, they can check them and get rewards in the form of Kit coins only after your confirmation. They will be really very happy when they get coins and will be motivated for the next day to do a different activity.
The Kite ecosystem contains a lot of fun activities and entertainment stuff for your family as well, such as Kite Stories, Kite moments, Kite Tunew, Kite coins and Kite U. So you will have the best time with your kids. This lifestyle app helps your kids to focus on their work, control their screen time, playing time, etc. They will develop good etiquettes and habits in them by doing activities on time and become punctual. As a parent, you can also buy gifts with the help of KiteStore available on the app and surprise your kids.
On the whole, I would say that Kiteboard is the one and only app that helps to control the activities of your child and develop good habits in them. I will surely recommend it to every parent reading this review! It's just wow!
You can also give your suggestions on the app if you want and help to make it better also! The app is available for free on iOS as well as Google Play Store.
Pros: great interface; easy to use app; helpful app for kids; develop responsibility in kids; free to download. 
Cons: none.
Worth Having App – Download the App