All of you might have a habit of capturing the happy moments of your life on special occasions or when you feel like that! Whether it's a selfie or a group of people, it has become an important part of our life. Sometimes, you want to recall those memories and see those saved moments or imagine a movie is playing inside yourself. Isn't it? So, why not you make those imaginations come true and use the latest technology. Let me help you and take you to the app store and show you an app called MoShow- Slideshow Movie Maker.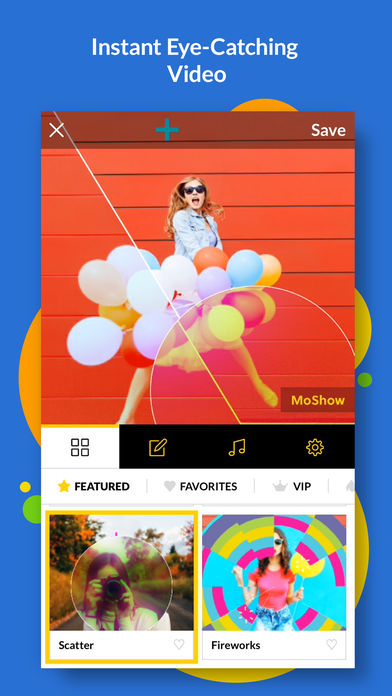 MoShow automatically turn your photos into fun, and memorable videos perfect for the social media also. The videos made with MoShow actually catches the attention of the audience. MoShow has been developed by Picadeli. The app is compatible with iPhone, iPad and iPod touch having iOS 9.1 or any later version of the Operating System.
To start with, simply select the photos that you want in the movie and view an instant preview in various styles. You don't have to do anything unlike other movie maker apps, just select the photos, style and share the results with others or surprise them. It's that simple. The app offers unique transitions that you can add for each and every photo to make the video more effective and different.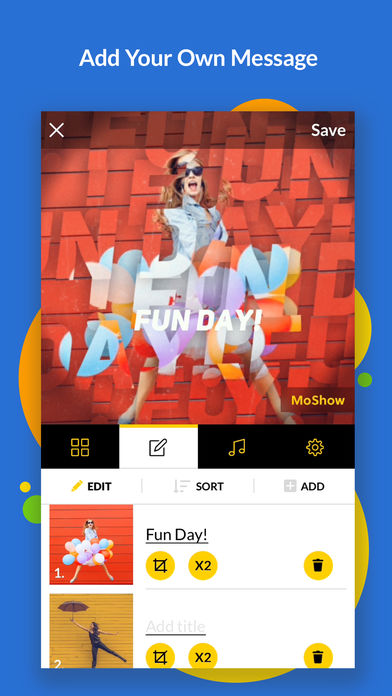 MoShow is helpful for so many people around the world such as:
Friends- you can create movie of group shots at a party.
Families- share life's special moments such as birthdays, festivals, trips, etc. through rousing video stories.
Pet Owners- create a slideshow of pets from a single shot or a fun day out and get them the attention they deserve.
Businesses- Various Businessmen can use MoShow to grow their Business.
Athletes- turn their pictures into vibrant stories and show off their best.
FEATURES OF MoShow: 
Different Free Styles- You can access a variety of styles from hyper energetic to relaxed and turn ordinary photos and selfies into attention-grabbing stories.
Perfect Loop- For GIF fans, instantly sync videos of any length into a perfect loop for seamless movies ready for Instagram and Facebook auto-looping.
Mixed Transitions- You can create unique stories every time, even with the same photos by mixing the individual elements of any style.
Blended Text- It uses more than a simple text overlay or slideshow filter, integrate your messages into movies in a unique and surprising way.

Cinematic Glitch- Take the glitch videos into another level with hyperactive styles that turn static photos into works of glitch art.
The app is available for free at the iTunes Store and you can also subscribe for unlimited access to all features and content available within MoShow. You can get unlimited access to everything with MoShow VIP. Yes, you can access more than 30 styles with new releases monthly, remove MoShow logo from any video you've made and you can use more photos to create a video having long duration. The choice is ultimately yours!
Get the app now!
Pros: best movie maker; create stunning video stories; unique styles; different transitions; runs smoothly; cinematic glitch; HD video quality; free to use. 
Cons: none.
Worth Having App – Download the App