Today, everyone of us have a car and maintaining it to the standards is definitely something to be taken care of. But, Where to go? How much time do I need for cleaning? How long is the service station? How much do I have to spend? These are the many different questions that arise when you decide to wash a car.
The web has many different apps that offer car washing at your doorstep. The thing is, which one to choose from the plethora of options? I decided to go by an ad that I saw while driving home and to my surprise, it is one of the best apps I have ever used.
Yes, Mobile Wash is an app that does car wash on demand. The app lets you to wash your car at your home and you need not go anywhere. Your only task is to call the company using the app and they are at your doorstep in no time.
Developed by Mobile Wash Inc., the app falls under the Lifestyle category. The app is available for users who live in the following American States: Southern California, Arizona, Nevada, Texas, and Florida.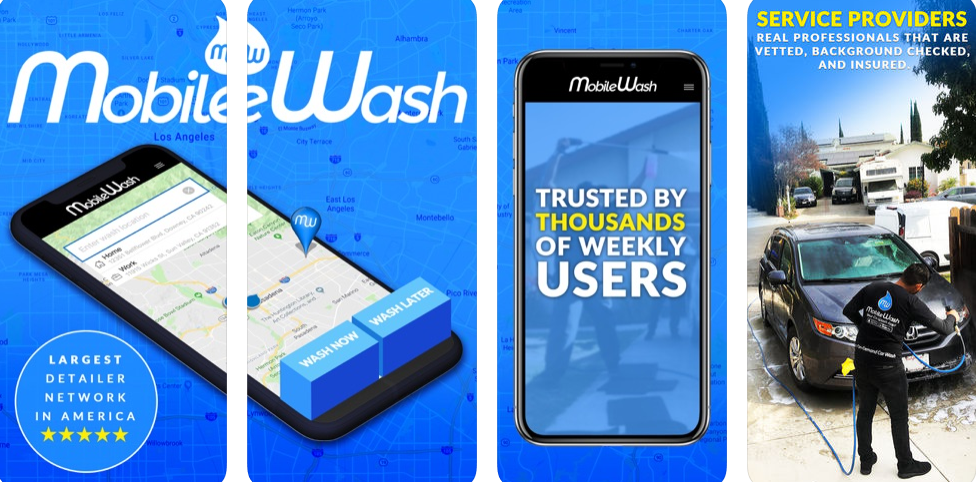 Mobile Wash is easy for use and the response by the services providers via the app is highly appreciable. On opening the app, you have to give your mobile number for verification and the app tracks out your location.
As you use Mobile Wash, you can choose to either wash now or wash later. The app offers three different packages namely the Express, Deluxe and Premium packages. The app also offers many add-ons as a customizable service along with the various packages. Users are free to select the type of package they need. The price varies according to the type of  the vehicle and service requested for.
Apart from car washes, the company also provides car detailing services. No other car detailing service is as good as this one and the guys are definitely doing a top-notch job. Regardless of the cleaning package you choose, Mobile Wash ensures that you are satisfied with their service every time. Users can also reach out to their support team for assistance anytime.
Having used this app twice to get my car cleaned, the quality of the car wash is extremely good. I started suggesting Mobile Wash to my friends and family and it is simply superb. The professional washers have made my car look as clean as brand new. I am really thankful for their service.
The app is available both for iPhone and Android devices.
Worth Having App – Download the App