Mobile Trading is now the most preferred form of trading. Trading can be done so easily with the help of mobile devices. Almost all popular stockbrokers have now created a dedicated trading app for the use of the public. Smartphones/tablets are now a great tool for traders who prefer to trade in the stock markets. With the regular updates and innumerable attractive features, apps have become the complete trading tool.
When you use the best trading app, you will be able to make quick order placements easily. Stock Markets will be updated live and all the alerts will be received promptly. It gives users continuous access to the market and it will be at their fingertips. The app must contain historical charts and research reports. One single app that encompasses all of the above-mentioned features is the R Mobile Trader.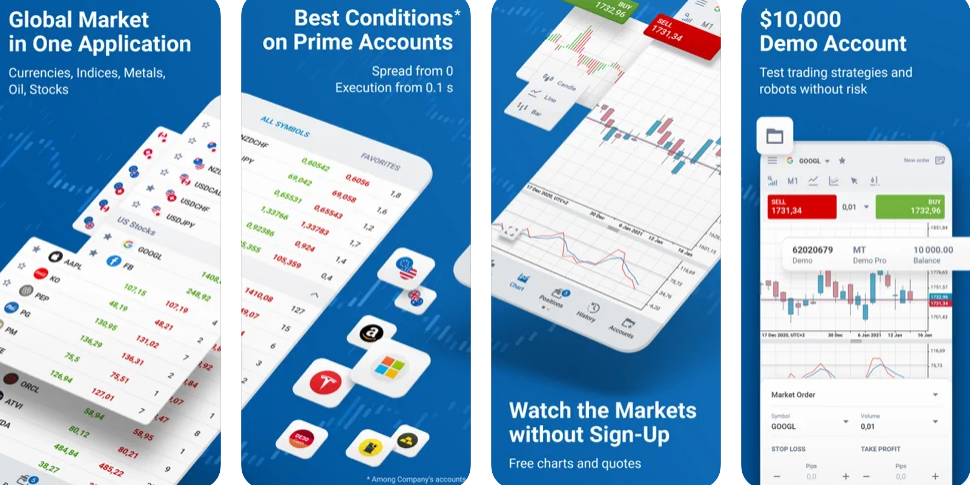 R Mobile Trader is available for both iOS and Android users. It can be launched for the browser also. This Finance app given by RoboForex provides users with a virtual demo account where they can carry out their first steps in the financial market. The new screen, "Stocks" in the app gives the market's top gainers and losers and the most popular stocks. It has fourteen trading indicators and all the tools to assist you in analyzing the charts. There is a copy-trading platform integration (CopyFX) in this app and all the account deposits made here are secure.
Many traders from all over the world have already started using this platform and I would recommend this to my friends as well. It lets you do everything from currency exchange, trading stocks and shares, investing in indices, CFD online trading, equity trading, monitoring the whole world's economy, and so on. Apart from this R MobileTrader also allows for trading online with 100+ Currency pairs, Gold, Stocks, Indices, and Derivatives. It comes with analytical resources like forecasts, news, summaries of major economic events, online trading signals and currency quotes.
R Mobile Trader is so simple and easy to use and it works at speed. I found it more useful to link my mobile devices with the desktop trading platform. It is completely free for download and any queries can be written to the team at info@roboforex.com. It is compatible with iOS 10.0 or later versions and with Android 6.0 and above versions.
Trading with this best platform helps you to make more money in no time.
Worth Having App – Download for IOS – Download for Android