Do you know how to play poker? If yes, then what's better to invest your money than Poker. But, how will you find out whether you're a good Poker player or only a beginner? Well, you can participate in the World Series of Poker tournament based in Las Vegas and win it. However, it's not always possible to visit there and play the game. But you can practice your poker playing skills right from your phone!
I am talking about the new iOS app called Reel Stakes Casino that has been developed by Game Knight. The app is compatible with the iPhone, iPad and iPod touch and requires iOS 12.0 or any other later versions of the Operating System.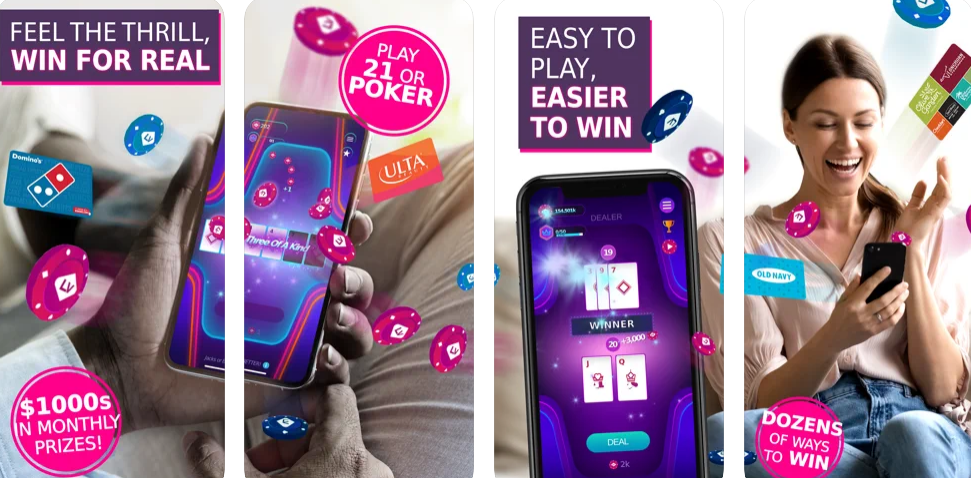 Remember that this is a free Casino game that offers a chance to win real gift card prizes and therefore you must be at least 18 years of age to play. You simply need to download the app for free and start playing. That's it!  If you are a poker and blackjack beginner, this app is perfect for you, because it's easy to learn and you can become a winner no matter your skill level.
On this platform, you will be introduced to five draw poker games and blackjack and participate in different mini games and fun bonus events. You can choose any one and start playing. If you reach the top of the Leaderboard, you can share your score to your friends and other players. You can earn entry tickets for real money gift cards worth up to $500 each. Isn't it amazing? You will have real fun while earning real money. Once you've played this game, you'll know it's the real prize game you've been looking for.
The graphics of the game will leave you awestruck because they are really amazing. It seems as if you're actually playing in a real Casino on the Las Vegas Strip. There are minute details expressed with delicacy and you will feel like a true VIP, surrounded with luxury. The colors are very bright and sharp and when these combine, it's a delicious treat for your eyes. There are new prizes offered every day, and there is no limit to how many times or how much any one player can win. Thousands of dollars are up for grabs every month, and the game offers so many way to get in on the winning.inal
Overall, it's a wonderful opportunity for all the people in the United States to play Poker and blackjack at their home and master their skills. They can enjoy the luxury of Las Vegas from the comfort of their favorite place. The app is available for free on the App Store. So what are you waiting for! Get the app now!
 Pros: astonishing graphics; the intuitive UI; reel fun and real money; poker and blackjack games; easy to play; free.
 Cons: can be played only in the US.
Worth Having App – Download the App –  Watch Video Trailer