Owning your own business is incredibly rewarding but can also be incredibly exhausting! With so many balls in the air to keep track of, it can be all too easy to let one drop. A task which often suffers or gets pushed aside is accounting. Keeping track of expenses is essential but it can also be time-consuming and confusing. Fortunately Sage Expenses & Invoicing is here to help you quickly and easily keep track of your expenses and invoices using your mobile device.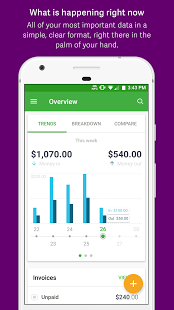 Developed by Sage Global Services Ltd with business owners and consultants in mind, Sage Expenses & Invoices is a free, comprehensive accounting app. It allows you to keep track of your expenses, record transactions, and even import contacts from your mobile device. Everything is fully customisable and the app generates expense reports which can be exported as pdf files.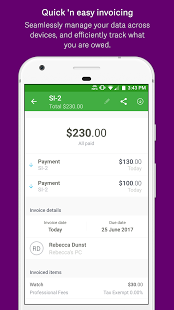 Other key Android features include:
Easily create and send invoices
Record payments, track unpaid invoices
Add contacts to invoices, import contact from mobile devices
Record and view transactions offline
Compare business performance week to week, month to month, year to year
Easily search through invoices and transactions
Integrates seamlessly with Sage One
Compatible with Android KitKat 4.4 – 4.4.4 or later
With Sage Expenses & Invoices you can easily manage all of your expenses and make generating reports a breeze.
Find more information about the new Sage Expense & invoices for Android at
//play.google.com/store/apps/details?id=com.sageone.raven&hl=en