Would you like to increase brand awareness?
Having a business signature incorporate emails makes your company's brand more recognizable among your prospects, clients, and partners. which can boost sales, drive brand awareness, and do other great things to your business. Technology is your Friend! In the time of digitalization, why physically sign for a boring mail? Try Siggy!and enhance your identity and get popular with the contactless mail sign.
Siggy app is applicable and useful for certified letters , express mail, certified envelops, packages with signature requirements postal products and saves time and energy for the receptionist as well and increases their time management by concentrating on the other productive works.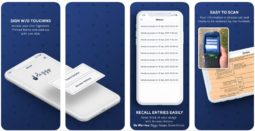 Pre Set Sign and Information just in a tap
The mailman's scanner app allows you to upload, save your signature, printed name and address so you can do contactless confirmation and the added advantage is its saves time and energy and  also manages and keeps a track of your mail through the apps Access History feature.
Save time & Energy and spend time productively
It is a mere waste of time and energy to do repetitive actions very often in the mail confirmation here we go with the solution of siggy! The only app which saves your time and energy and uses presigned information and let your mailman scan in seconds without any hassles and tedious methods.
Siggy works as simple as this
Sign in with your information to provide it to the mailman's scanner in no time. Just set your information once you sign in. Save your Esign along with name and address. Information entered in the app becomes a digital replica of the postal form 3849. Your information is accessible by mailman's scanner device in one tap.
Receptionists can spend time on productive work
Businesses can benefit from this innovative tech app. Businesses receive tons of mails requiring signatures. Preset mail confirmation information can reduce the work for receptionists.
Tracks and records Mail Receipt
Besides convenience, the app keeps track of all the data and usage. You can view the entries in the access history tab for any clarifications.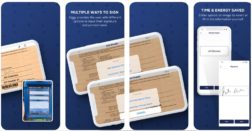 Use Siggy up to four times free of charge! Later upgrade to Siggy Pro for Unlimited Access to its features.
Conclusion:
Accelerate your business deals using Siggy contact less mail sign. This is the best app for the digital mail scanner and also keeps a track of your usage with Access history. Siggy keeps good notes for future use.Why worry go for Siggy and enjoy your valuable time and save more energy.
Compatibility :
Requires iOS 11.3 or later. Compatible with iPhone, iPad, and iPod touch.