Do you need quality entertainment on the go? Then, you can check out apps that broadcast live TV channels on both iOS and Android devices. There may be many apps that let users watch their favourite shows and movies for free. Not all of them are so comfortable to use. One such clean app that I have started using recently is the Pick TV.
Given by ATM Infonet Technologies Inc, Pick TV is a mobile version of the web app TVWeb360. Using this app, you need not pay any subscription charges. Just download and start watching your favourite channels. This app is simply superb and it takes complete care of your entertainment. It brings a list of many local and international channels from over 50 different countries in several languages. You can watch TV shows, sports, news, business, shopping, cartoons and much more.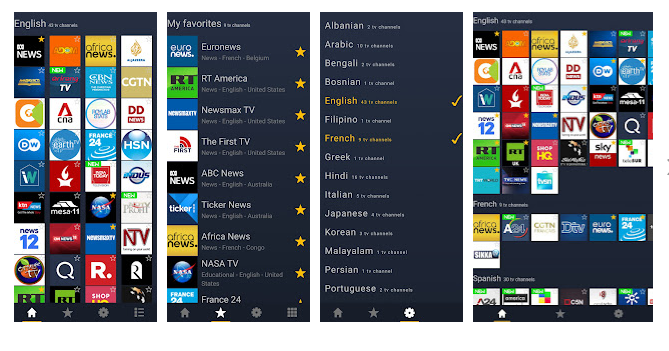 This entertainment app allows users to select the channels either from the list or from the thumbnails. Users can pick all the channels they like and put them on the list of favourites. Apart from this, they can even compare the live news that is going on in different channels and see how each channel and country project news.
Pick TV welcomes your valuable suggestions and thoughts and you can write to them at info@infonet.ca. Using the online form on the website, you can also enter the channel you wish to watch on Pick TV. You can even broadcast your content on it by filling the appropriate forms. If you prefer you can embed the channel on your website too. The player is available in seven languages and the user can modify the embed codes to change the language.
The developers of Pick TV update it from time to time so that you have the best user experience. As the app comes for free, ads are displayed at the top and this wouldn't be a matter of concern as it outweighs the app's benefits. The app is one complete handy tv that brings everything that you need. Be it kids' cartoons for the mother's and kids at home, the live news for news lovers, the instant sports channels for the game enthusiast, the earth TV for the mother nature lovers and the NASA TV for the scientist in you.
Download Pick TV now and stream and watch free online TV. Enjoy the best TV shows anytime, anywhere with all the members of your family. The app is free and is compatible with both iOS and Android devices.
Worth Having App – Download the App