In times of self quarantine and pandemic it is impossible to go to work and collaborate with your scrum team. Hence, productivity takes a big hit across the globe. For those who are stuck at home for an indefinite period of time, what could be the best option to realise productivity? Ulassa is a mobile app that aims to resolve this dilemma. The Ulassa app assists you in your daily productivity as an agile development team.  The first version of the app allows team members to collaborate by using Planning Poker method to evaluate the complexity of your tasks in the future.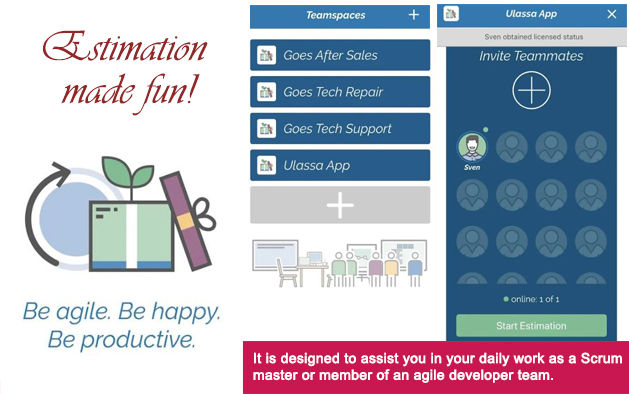 Developed by:
Ulassa app was developed and maintained by Agile Development Tools.
How the app works:
Download the 'Ulassa' app on your mobile or other compatible smart phones. The app helps your scrum team to quickly and easily achieve their best level of results by working remotely. It also facilitates the agile project management and enables an efficient communication between all the members of the stakeholders. This app uses the Planning Poker method to achieve the best results. It helps the team draw up a status quo. The Ulassa Planning Poker app gives a digital solution for a globally distributed team of developers to collaborate on a single platform to enhance better productivity.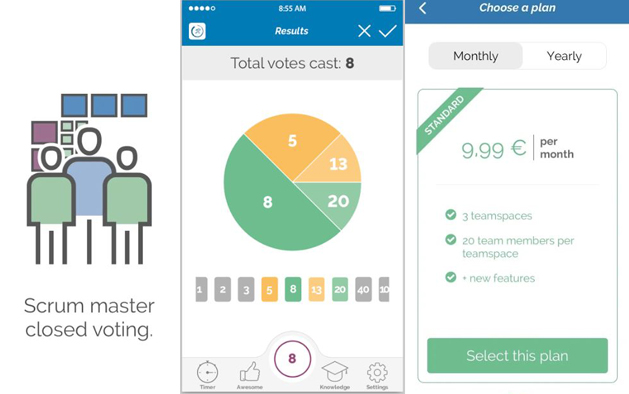 Features of the app
Ulassa has many cool features that enable its users a better work space. Some are listed here.
Keeping the feedback loops minimal
Increase in productivity
Close communication with the team
React instantly to the Sprint team with no noticeable time losses
Monitor workflow among the distributed teams
Transparency
Paid benefits
Website  : https://ulassa.com/app/planning-poker/
Get Promo Code  : https://ulassa.com/app/promotion/?promotioncode=cyt2020
Compatible with:
The Ulassa app works on all smart phones and devices that are powered by iOS and Android operating systems.