If users are looking for latest bike racing game which has some uniqueness into the mix, then you should check out Wheelie King 3D. People wish to enjoy this game more, presently; the game is wholly qualitative for players to pass the leisure time.
Motorcycle racing has always been one of the familiar kinds of games on mobile devices and if you are a gamer you have certainly played one of these racing games. Wheelie King 3D is one of the latest games in the motor racing category and found to be addictive, simple to learn and entertaining. So, it is great to know what this great racing game provides and how it stands out from the competition.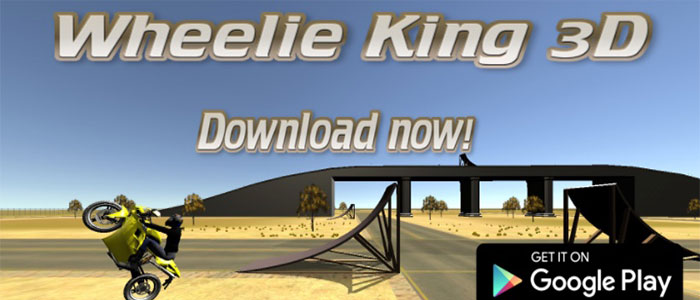 In this game the players get to ride a motorcycle and they should move through different obstacles and hurdles to reach the final line. You have different motorcycles to select from, and when it comes to the tracks, players will find wide range of different tracks in absolutely different environments. A few bikes and tracks are available for free. To unlock the other ones you require to spend coins which could be collected during the racing and while racing.
It is the realistic gameplay and regard as realistic bike physics, which feel like players are really on a sport motorbike. The gameplay is so simple to learn that it just takes a few tries to completely get used to it.
Wheelie King 3D important features at a glance:
• Much more clean and neat design with fresh and intuitive interface
• Execution of High-quality graphics with cool sound effects and music
• Best realistic bike physics
• Wide range of motorcycles to select from
• Exclusive different environments to race through
• Best fun for all age
• Free to play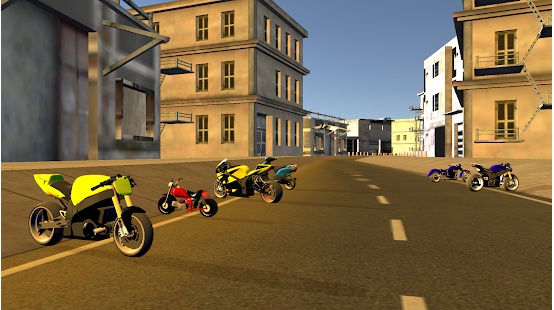 So, if people are searching for fun and addictive motorcycle racing game to have fun with kith and kin for hours without noticing the time, download Wheelie King 3D for free and enjoy a scintillating experience on your Android phone.