Today the Internet has become an important thing in our life. As one can't survive without food, similarly we can't live without Internet. I think most of the population has Internet facility and the rest of the people who don't have, also use the Internet by any other mode. People rely on the Internet for everything such as sending messages, emails, doing transactions, shopping, sharing photos on social media, fill forms, etc. If you're away from home then you can also use the Internet with the free public WiFi hotspots. But do you think that the sites you visit are secured on a public network? What will you do if your confidential information such as bank passwords, important files or any other information are leaked?
Don't you think that there should be some privacy if you surf the web via a public network? They are not safe as they can store your important data and due to these reasons there are so many alternatives made such as you can find the information on the web by going incognito, private tab, etc. which protects your privacy. But, apart from those alternatives there is something which always ensures your privacy. It's called "Cargo VPN" which is a private and secure VPN Proxy.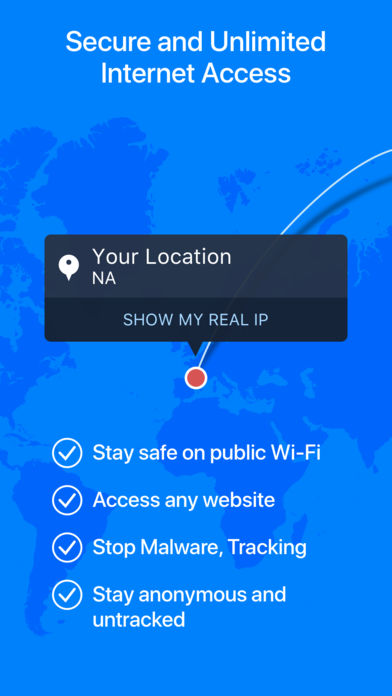 It keeps your privacy when you visit different websites and you don't have to worry about your IP address, geolocation, or personal communications being closed. The Apple users can get built-in DNS Firewall for the best protection from tracking, logging, malware, etc. with the help of Cargo VPN. You can also access unrestricted global media using Cargo VPN and download torrent content very easily and safely.
Cargo VPN has been developed by Eltima LLC and has been launched in August 15, 2017. This productivity app is designed for iPhone, iPad and iPod touch. However, it's also compatible with the Apple watch. The main condition to use this app is you should have iOS 8.0 or any later version of the Operating System on your device.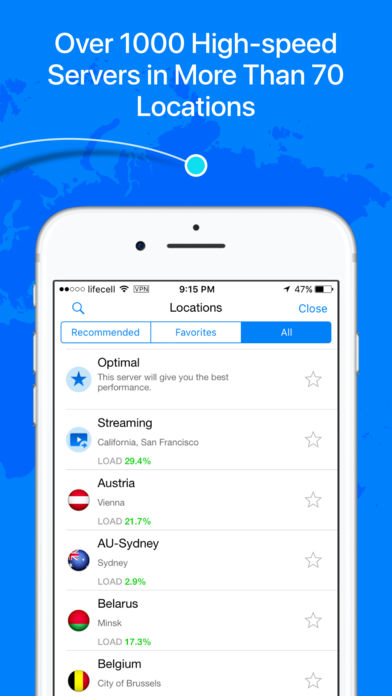 Cargo VPN offers a free 24- hour trial period so that you can use and try it before you subscribe. However, if you like it after trying you can subscribe the following subscription packages:
$9.99 @ 1 month
$49.99 @ 1 year
$99.9 @ 3 years
You can manage the subscriptions in your Account settings after purchasing. If your current subscription is active, then you can't cancel it in between the period. There are some additional features of in-app purchases such as additional slots for new devices; a personal server for utmost speed and safety and exclusive static IP address. You can get more information on its official website.
One thing which is very important to know is that you're running the same app on more than one device (say 5), then you don't need to subscribe separately for each device because it includes up to 5 devices in one account. Isn't it cool?
Overall, Cargo VPN has many features that you can't count, but can experience by using it. It's the best VPN app I've ever tried.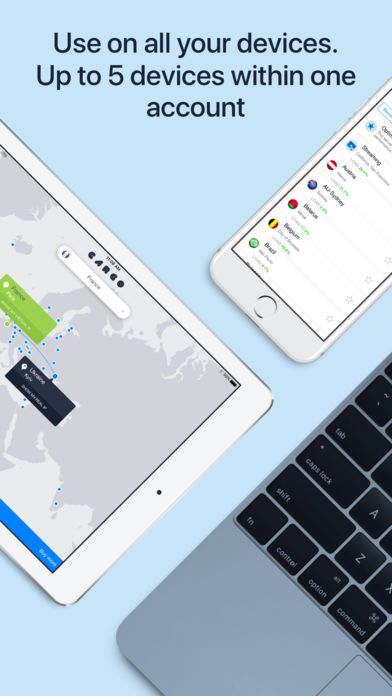 So get the app now absolutely for free on the iTunes Store!
Pros: private and secure VPN proxy; keep privacy; maintains security; hides IP address, location and your identity; keep your data safe; protects you from malware websites; free to use.
Cons: none.
I give this app 4.7 out of 5 stars.
Worth Having App – Download for IOS –  Download for Mac – Developer Site