Respect your thoughts, feelings, and emotions – Oh this a dear diary Moment
Me-time is very important for every human being to have a stressless and relaxing life in this busy world. Life is yet short and should be enjoyed and rejoiced. We could hardly find time to meet friends or our dear ones all the time to share everything. If you are mood conscious then Chiku -Journal/Diary & mood Tracker this is the best app for you to share all your day's routine and you could cherish it whenever you wanted too.
Log your emotions and create a story anytime, anywhere using Chiku -Journal/Diary & mood Tracker and bring your everlasting memories back to life.
Why Chikku Journal /diary & mood tracker?
It is hard for everyone to hold emotions all the time and sometimes for no reason we tend to throw up our emotions. Chikku Journal /diary & mood tracker helps us to track the mood as well and makes us understand the reasons for the same.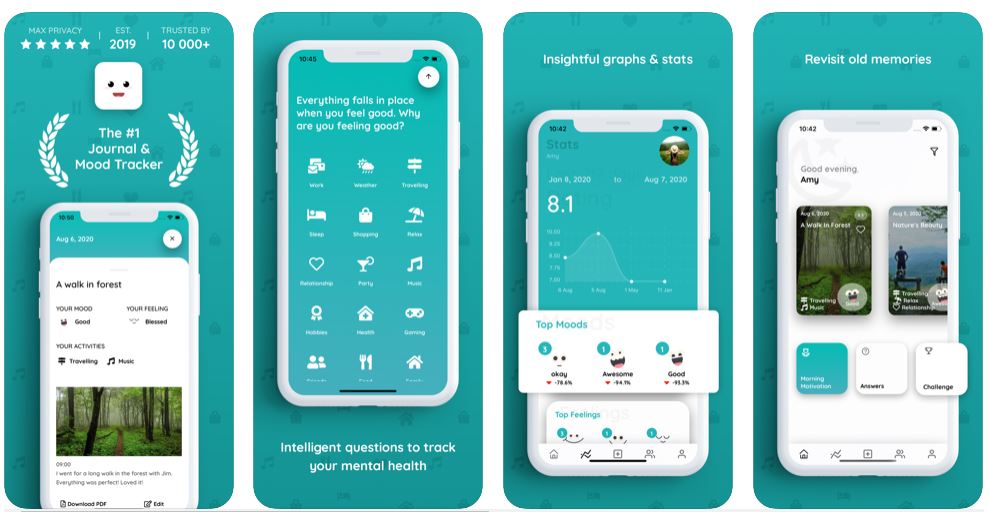 What all Could Chikku – Journal /Diary & mood tracker Do?
Log your mood, feeling, activities, and express the same by writing in the mood journal. This mood journal allows you to record your feelings over several days or weeks and then notice patterns or trends so that the negative triggers can be avoided by focusing on what is best to do the next time.
Graphs & Interesting Insights to make mood diary more appealing and keep you happy by making you live with the insights
Reminders or notifications can be configured to create a story daily in self-care journal
Daily motivation from someone close to you is not possible all the time Chikku Journal /diary & mood tracker gives a daily motivation quote to boost up your life and to live with confidence and hope.
Life should never be an open book to others in this selfish world and all your happenings in life are to Increase the stability in life this app will help to keep all your treasures safe and secure by enabling emotion tracker app lock.
Life cannot be visualized or predicted but sometimes we wish to visualize all are happy days which has gone by the highlighting feature of Chikku Journal /diary & mood tracker is images can be drawn or added up to your story to bring into life
Tracking your happiness and emotions using icons can represent your mood and activities and helps you to understand your happiness and make yourself even happier
Mental health is a state of wellbeing in which an individual realizes their abilities, handle stress, and to make choices. This Chikku Journal /diary & mood tracker gives you quotes to keep your mental health in the normal state.
It is hard to get like-minded people in our family, workplace, friends etc, Chikku Journal /diary & mood tracker helps you to join a community of like-minded people so that you can share the same opinions, ideas or interest and mood journal keepers.
Multiple mood diary themes help to change the themes based on your moods and personalize your diary to make it even eye-catchy.
Embrace your Dark moods to stabilize your mental health. Mental health journal prevents behavioral disorders and mental well being.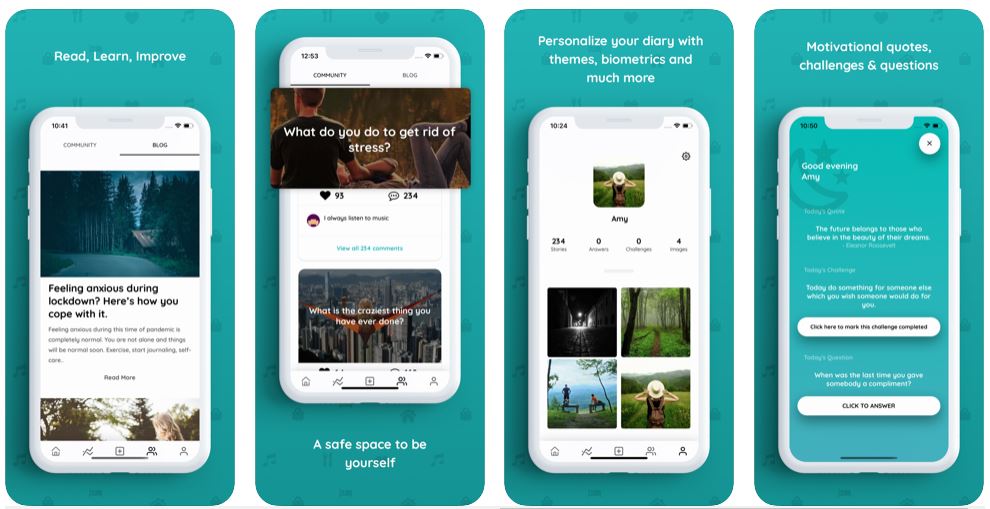 I Conclude to say that the value of emotions comes from sharing not hiding them use Chikku Journal /diary & mood tracker and keep your life worth living. Download and use Chiku – Personal Diary & Daily Mood Tracker today!
Website  : https://chiku.app/
Compatibility  – Compatible with IOS and Android phones