Quitting an addiction can be very challenging and it's not easy to deal with it. If you or some other person is addicted to something such as drugs or any other substance, it's very difficult to stop it in the beginning. If that substance is harming you and you really want to get rid of that addiction, you first need to make up your mind. Isn't it? Although, it's very challenging and the person may harm himself as well as you, if you ask him to stop taking drugs. There are many factors such as physical, mental, and emotional, that make quitting an addiction difficult. That's why so many people take medical advice, find a treatment that may help to guide them through the complex process of quitting. whereas, some people are successful in quitting an addiction on their own. So if you are going through such a situation and want to start a new life, then you need a lifelong sobriety! Yes!
Today, I'm talking about the people who really want to stop an addiction or concerned about someone who is a substance addict. Eudaimonia Sober Living App is such an app for the addicts that fosters a successful and fun recovery experience! This app has been offered by Nova recovery on April 8, 2020 under the health and fitness category. It's available on Android as well as iOS platforms.
If you or any other person who has undergone any treatment of quitting an addiction and still wants to live in a better place then, Eudaimonia sober living app is the perfect place for them. When you return home, you may be affected by the violent environment, your friends circle, etc. If it's not good, it may again affect you and force you to again use that substance which will flush out all the positive efforts. So Eudaimonia provides sober living structured homes in Austin & Houston of Texas, who have undergone any treatment. These homes provide everything to the people and streamline programs and give tasks to encourage full recovery so that they can recover fast and adopt the normal environment easily.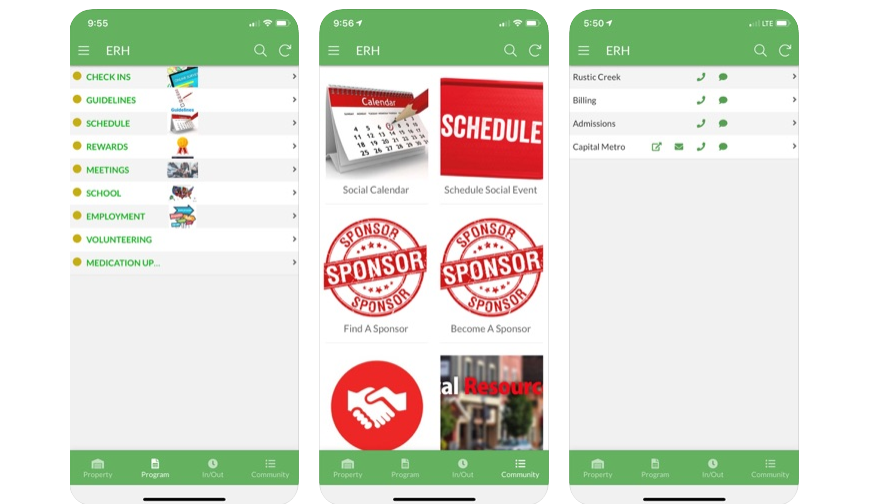 There are so many features of these sober living homes such as: the app provides weekly and facility check-ins, a full schedule of events for each sober living home, a tracking system for rewards, nearby recovery meetings, schools, and employment opportunities and medication updates to avoid false positives on drug tests. There is also a calendar of social events, outings with other residents, even a sign-up sheet for sponsorship. Moreover, score-keeping games based on points awarded for completing the program tasks are organised. Whenever the residents attend some events, meetings, etc., they score points! This will give them a fun experience as they progress in the recovery process!
The sober living residents can report a concern and get help, or receive addiction treatment quickly, based on their situation and needs. The app allows it's clients to easily provide notice of departure or request a payment plan. The app also enables the residents to easily communicate with the staff and track their progress as they work through their recovery programs. This process will give a fun loving experience to the sober living residents. Overall, these sober living homes are a safe and hygienic place for the people and create a positive environment and helps them to recover better!
So keep going, you will reach your destination, definitely!
Worth Having app – Download the App