Tracking your period aids in staying informed, becoming pregnant, and understanding your body a little more. However, just knowing when the bleeding begins and ends is not enough. To have all the information, you need more.
The inme app gives you that more. It is a period tracker, pregnancy, and ovulation app. Whatever you are trying to do or whatever your goal is with this information, this helps far more effectively.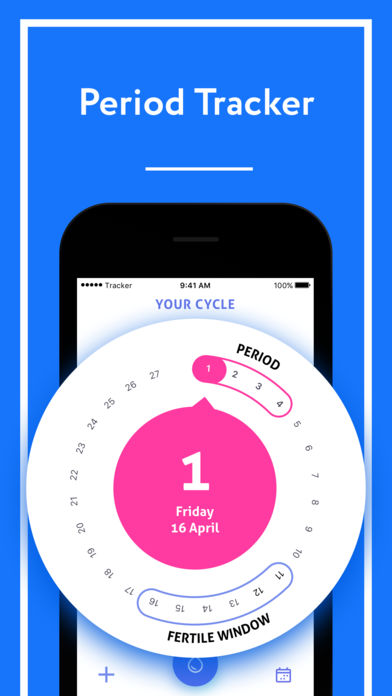 Thanks to its smart learning, you can track your period and learn more about it. It goes beyond showing the dates, telling you what to expect and when. It helps you to understand yourself more and have a little control when the time comes.
After a few months of use, inme will learn everything it needs to know about you, its user. It will tell you everything you need to know before it happens. If you are trying to get pregnant or if you simply want to track your period, this does a great job of it.
Features
· Period Tracking
· Estimates Ovulation and Fertility, Best Time for Pregnancy
· Learns Period Duration and Cycle
· Predicts High Rate of Accuracy
· Changes Information Based on Input
· Timeline for Period, Ovulation
· Ability to Log Symptoms
· Health Tips and Information
Using inme can produce a complete understanding your body, menstruation cycle, ovulation, and period. It has a highly accurate system of predicting next periods, times of fertility, too, allowing you to be ready.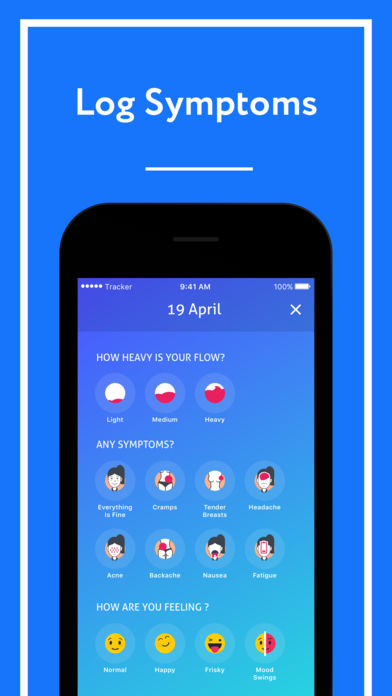 Basic period tracking is simple. Once the bleeding begins, you mark the first day. You will mark every day afterward until the bleeding stops – this is your period. It can be anywhere from 3 to 5 days, depending on the person. Days may change and you can add the days that apply to you.
You also add in the cycle length. The default option is 28 days, but that changes from person to person, so there are other options available. If you do not know your cycle length, inme will learn from you. After extended use of the app, it will begin to understand your cycle and will update to reflect the data.
With this information, it will give an accurate prediction of when your next period is, when you ovulate, and when you are most fertile. It takes in the days you input in the calendar and feeds you this information. It is accurate and can help in management and pregnancy.
You can see this information on a timeline. The timeline will show you all of the data, giving you an accurate look at what to expect for your period and ovulation.
You can also input the symptoms of your period. There are a few options, like cramps and fatigue, you choose manually. You can go through the list and pick the ones that apply to you personally. You can also choose flow and mood, creating a completely personalized look at you and your period.
If you are interested in health information, there is a section of the app dedicated to tips and information. This area will have articles that can shed some light on what you experience, can expect, and should do.
Pros
· Simple, Attractive, User-Friendly Design
· Accurate Predictions
· Personalization
Cons
· Too Little Compared to Other Apps
Final Verdict
The app is good for what it is, but it fails to bring anything big or new to the table. Where it really shines is how appealing the design and overall usability is. For anyone who does not need those extras, this is perfect for what it offers. It is accurate and it does everything it should in a user-friendly way.
Worth Having App – Download the App