There are many cell phone monitoring apps in the market and you always have a tough time choosing the best one among them. Users must be able to find an app that best suits their needs. When you choose an app to monitor your family member's activity, it must come with many features that allow you to track the GPS, phone calls, text messages and also monitor your web activity. One such app is Spy Phone – Phone Tracker.
Spy Phone – Phone Tracker is a family GPS & contacts tracker productivity app that assists you in keeping the family safe all the time. When people use the Spy Phone – Phone Tracker, they can see all the contacts on phones of the family members. It lets you copy the first names, last names, email address and phone numbers from the contacts list of the person whom you want to monitor.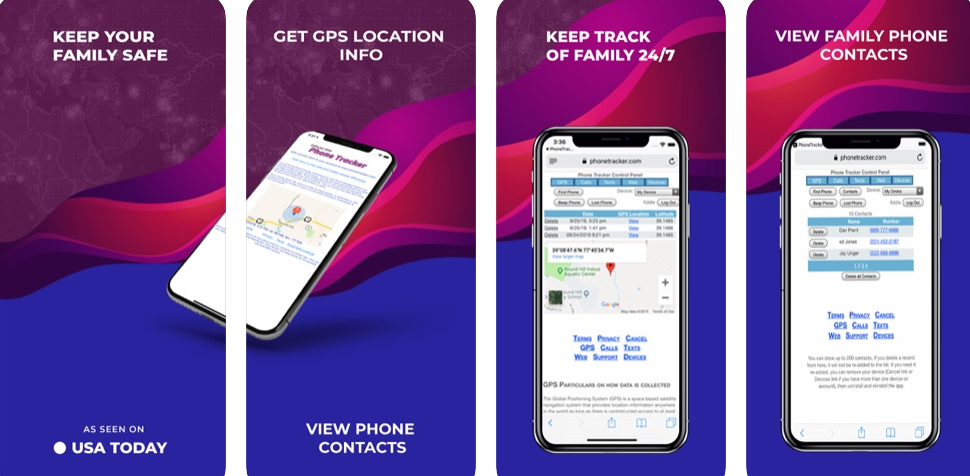 Using this communication/tools app, you can monitor the activities of your child, wife/husband and get to know whom they have been interacting with. When you are able to be in the know of whom your family members are communicating with, you can be sure of what's going around. Not just this, the app aids you in tapping the location of the phones of your family members thereby ensuring that they are safe all the time.
Spy Phone – Phone Tracker has many wonderful features that you have the privilege of using. This app enables you to download the contacts from a phone and with the reverse phone lookup option; you can gather information about those whom your family members have been conversing with. Millions of users have already installed the app and started using it.
Users will be able to view all the data that is recorded on the phone whenever they prefer. They just have to login on their control panel at www.PhoneTracker.com using the username and password. The phone tracker of the app sends GPS location of the data on a map every 30 minutes to the control panel thereby enabling users to gather information. Another more interesting feature called the geo-fencing will help you locate the spot your family members are. The app can be installed on around 5 smart devices and made use of.
Spy Phone – Phone Tracker comes in English, Hindi, Simplified Chinese and Spanish with an age rating of 17+. The app can be downloaded on iOS and Android devices and can be used completely free of charge.
Worth Having App – Download the App – Developer Site