Puzzles are addictive and there's no argument denying this fact. We like puzzles because they're best time killers. It's like reading a suspense thriller because at every level, you're encountered with a new problem that you've never faced before and there comes a stage when you don't know what your next step will be. Your mind is fully engrossed into solving the problem and it's a moment of celebration when you finally crack the crux. But creating a good puzzle takes one to beat everybody else's mind and therefore not at all an easy task to cope with. But still developers from all across the world are always busy working out the formula for the next best-seller and I guess they've found it. Let's find out what it looks like.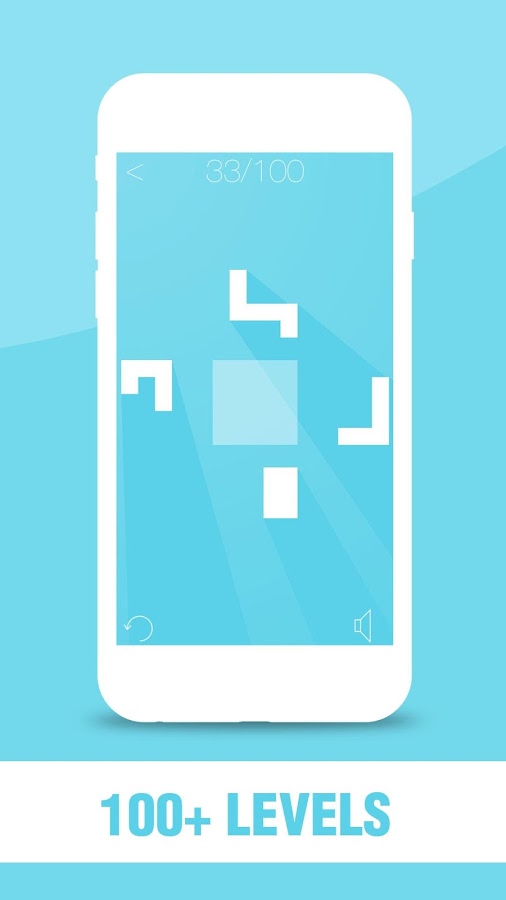 I'm talking about the latest Android app called Shapes that has been developed by Tiltgames. The app is compatible with all the devices running Android 2.3 or any later version of the OS.
Shapes, as the title says, is a puzzle where you have to complete a picture using pieces of different shapes. Actually, each picture is a square and therefore you have to assemble the broken pieces into this white square. Controls are simple. Two, three or four pieces are placed at each side of the square. Tapping at the piece will rotate it and that's how you can change its orientation. Once you feel it's correct for the picture, just swipe it in the direction of the square at the centre. One by one, you have to draw in all the pieces together. Remember one thing that it's not necessary to rotate the pieces all the time as you can rotate the inner square as well.
"Shapes" is a very neatly designed game. The colour combination of blue and white blends really well and gives an elegant finish to the game. As far as the gameplay is concerned, it's totally contagious. Once you're into the game, it takes several levels for you leave it. You're totally hooked to it. There are 100 levels in total and no matter what their number is, they're always less than the requirement.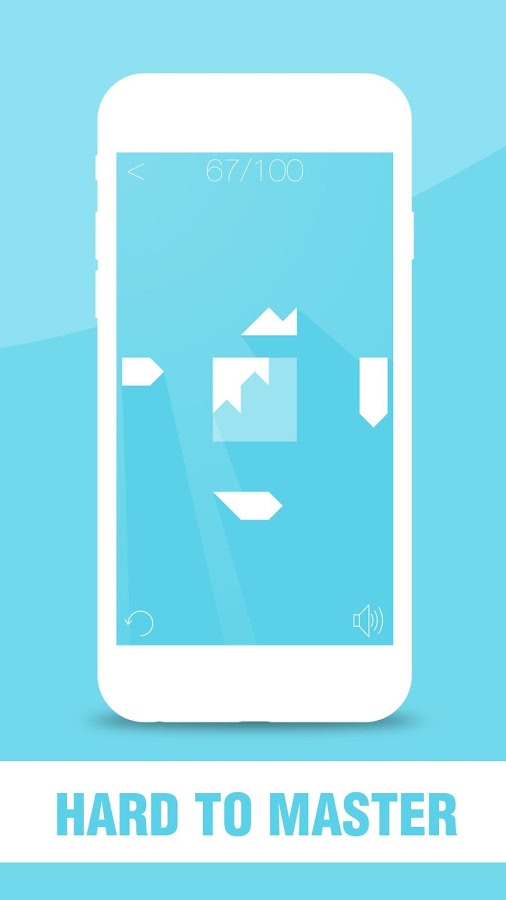 The few initial levels, I would say are easy on your mind-bones. But as soon as you cross the 10th level, you start feeling the pressure. The number of pieces increases and more intricate the shapes become. Now you can't just simply swipe in any piece at first and then arrange the rest. The first piece matters a lot and a slight change of orientation can compel you to restart the level.
At the end of every 5 levels, there is a bonus level where you have to complete an unorthodox picture which can be anything from a smiley to a bird. These levels are genuinally hard because you don't know what the final picture is. But they're really a work of art!
So overall, Shapes is an amazing game that you can play all day long. The app is available for free in Play Store. So where's your Picture-Perfect?
Pros: neat UI; beautiful design; simple controls; challenging and addictive gameplay; 100 levels; bonus levels; free.
Cons: none.
Worth Having App – Download the App