Our personal and business life might have been a mess. We might miss many of our contacts, personal or at the office. Keeping in touch with the people who matter the most to us is very important. Nowadays, we have many apps that help us prioritize our contacts and build a healthy relationship.
Let us take a look at the benefits of UpHabit, your mobile CRM. The app helps you scale your personal relationships and business and it can also be used to leverage them to a better stage.
The app helps you to connect with your family members or colleagues, no matter wherever you are. This productivity app has been developed by the UpHabit company with the motto, your personal CRM.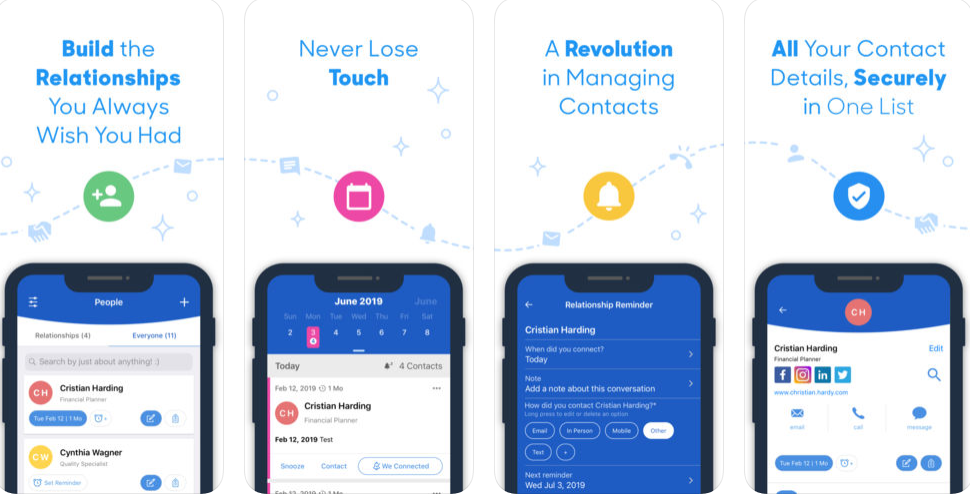 The app has four tabs: Today, People, New and Settings. The 'Today' tab allows you to sync your contacts or either add contacts manually. The 'People' column is where the app categorizes your friends and family and puts them into groups like 'Relationships' or 'Everyone'. The 'Settings' column is where you integrate people on Google and Microsoft mail. It has filter and sort option also that allows you to set reminders, tag and untag people. You can also sort them by last name, last connected, last updated, company, email domain and reminder date.
Most notable features of UpHabit:
The app doesn't display any ads as they know very well that our time is valuable.
They make use of our data only to organize them and not for anything else. They ensure that our privacy is their top priority.
The app helps you to become a master in maintaining relationships by helping you keep in touch. Using UpHabit, you can easily set reminders and snooze them when you are busy. You can also make notes of your conversation.
It brings details from everywhere and puts it all in one place: links the social media profiles and tags contacts to group individuals together. You can also set a description to your contacts and give searchable notes to remember everything.
Whatever might be our goal, either nurturing our sales, growing our network and contacts, both business and personal, UpHabit will be your ultimate choice.
UpHabit comes with a subscription of three plans: free, pro and unlimited. The pro version comes for $6.99 and the unlimited version for $11.99. Start your journey today and build stronger relationships with UpHabit.
The app relieves you of all your woes of forgetting your loved ones and it helps you remember all those who matter the most to you.
Worth Having App – Download the App