Staying hydrated and healthy is a vital necessity for our body. But many people do not intake the necessary fluids each day. With water present all around us and within us, perhaps this ubiquitous nature of water is why most people do not have intake of water as their highest priority. The human blood is more than 90 per cent of water and it is responsible for carrying oxygen throughout the body.  When we stop drinking water regularly, our skin becomes prone to skin disorders and wrinkling. Water gets stored in the middle layers of our skin that rises to the surface as sweat when the body heats up. In turn when the sweat evaporates from the body, it tends to cool down the body. Thus we can prove that water stabilizes the body temperature.
'Water reminder – Hydration tracker' is a mobile based app that reminds us to intake water at regular intervals.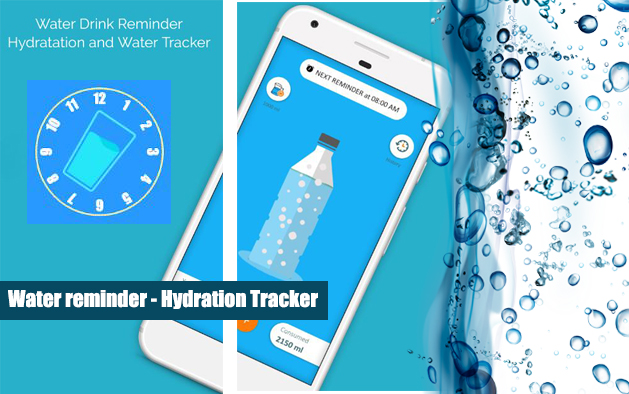 Developed by:
'Water reminder – Hydration tracker' is created and developed by 'Q'SMART'.
How the app works:
Download and install the 'Water reminder – Hydration tracker' app on your mobile phone or other suitable devices. Now open the app and start working along with it. This app proves to be a great help for those people who lead a busy lifestyle and forget to drink water in the process. You can even customize your level of consuming water in a day. The app also suggests water consumption for a day based on your body mass and gender.
Features of the app:
'Water reminder – Hydration tracker' has many alluring features of which some are given here.
Customizable
Useful for people in diet
Simple to use
Use friendly UI/UX
Suitable for all age groups
Compatible with: