People today are increasingly relying on their mobile devices and internet connection, whether out of the need to stay connected, or simply just for fun, recreation and entertainment. Studies say there are now around 2.4 billion mobile phone users around the world, and the number is expected to grow exponentially in the coming years.
Fortunately, telecommunication companies are ready to cater to this important development. To make mobile communication more convenient, they continue to design and come out with different mobile plans catering to the needs of specific user groups.
Leading carriers typically offer two main options: prepaid and postpaid mobile data plans. Under these two umbrellas are even more choices based on budget and other requirements.
If you're unsure if you would be better off with a prepaid or postpaid mobile data plan, the following questions can help you determine which arrangement is more suitable for you.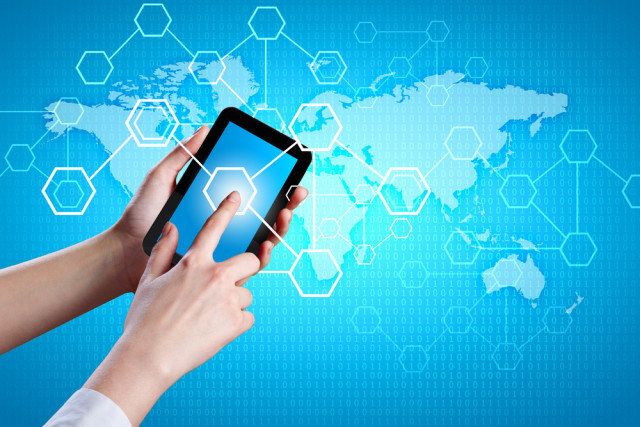 1.  Want to control your expenses? Prepaid is the better option.
Prepaid is deemed ideal for people who wish to control their expenses. The arrangement with a prepaid mobile plan is it forces you to only stay within your means. Since you get a fixed data allocation, you have to conserve it to make it last longer.
When you run out of data allocation and you're strict about not going without your means, you'll just have to scrimp until the "right time."
2.  Do you rely heavily on your mobile device for communication activities and you do not want to be limited in any way? Postpaid is for you.
If you're constantly on your phone communicating through the internet, you'll be better off with a postpaid mobile data plan. Choose a postpaid unlimited internet package as this also usually comes at a faster speed.
An unlimited plan is a smart option for heavy internet users such as businesses, people on the go and those with lifestyles and work that demand being online all the time. With unlimited access, you don't have to worry about an important "exchange" getting cut off because you're running low on mobile data.
3.  Are you a parent with children who say they need a mobile device? It's smarter to choose a prepaid mobile data plan for them.
This plan will provide your children the allowances they need but it will also teach them to use their device and data allocation wisely. With the knowledge that the allocation can run out, they'll learn to be more responsible with how they use their phones.
4.  Do you own a small company and you have to provide your employees their own mobile devices? The best data plan depends on your needs.
Telecommunication expense management is a must for all growing enterprises. But should you should postpaid or prepaid? It depends on your needs and capabilities as a team.
Many companies choose the prepaid mobile data plan option for all the employees they are providing mobile devices to. This plan can help prevent nonwork-related use and unnecessary features that only accumulate additional cost.
It may seem restricting at first but when you really want to instill discipline in your employees and prevent a wasteful culture in the workplace, a prepaid mobile data plan is clearly one great solution to use.
Other businesses opt for postpaid plan because of the flexibility and larger data allocation it can provide, as well as the smartphone it is usually bundled with. Moreover, postpaid offers the cost visibility businesses require, as it provides proof of billing and other documents needed for invoicing.
5.  Love add-on features and special promos? Postpaid will provide you more of those.
Most service providers appreciate the limitless reliance of their clients on their services. Therefore, they come up with various programs to lock in customer loyalty and support.
Postpaid mobile data plan users typically can enjoy more perks from their line – everything from faster internet service to discounted rates on the latest features or services, free iFlix for 6 months upon subscription, and many more.
If you enjoy being treated like a complete VIP, you'll get such experience from being a postpaid mobile data plan user.
6.  Want a mobile plan that accurately meets your lifestyle? Postpaid is the one.
There's simply more versatility with postpaid plans and if monthly payments are more convenient and easy to manage for you, why not get a postpaid mobile data plan? You can use this program however you wish to suit your needs.
Hopefully, answering these questions will help you out in choosing a mobile data plan. The key here is to fully understand your needs and choose an available plan from your service provider that adequately meets your identified requirements.
AUTHOR BIO
Azhar Abulhamayel is the Head of Marketing – National Segment and High Value at Zain KSA. The company was the first operator in the Middle East to commercially launch the 4G/LTE network. Zain serves +10M customers, has extended its network coverage to 94% of the population, and attracts thousands of new customers daily.