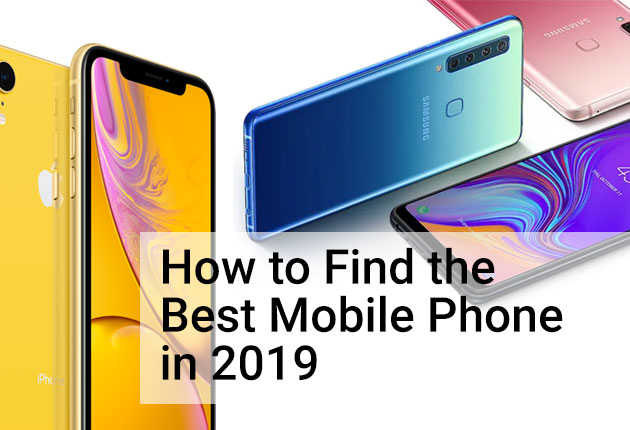 If you have grown tired of your current smartphone or it is broken or faulty, you might be eager to buy a brand new device. However, with many options to choose from, you could be unsure about the best one for your daily needs and budget.
For assistance making an informed decision, you should read the tips below on howto find the best mobile phone in 2019.
Choose Between Android and iOS
While there are multiple operating systems to choose from, there are only two that are worth your money: Android and iOS. Most modern handsets currently run on an Android operating system, with Pie being the latest version on various devices. However, iOS is available for iPhone smartphones and will only run iOS apps in the app store.
If you currently have an Android phone, it is easy to transfer your data and contacts to an iOS device, and vice versa. However, you'll be unable to transport your paid-for applications to a different operating system.
Pick the Best Features for You
The operating system you choose will have pre-selected features, which may or may not match your needs. While both Android and iOS will feature web browsing, maps, and email, there are some specific features that will not be available on another operating system.
For example, Android will offer:
A fingerprint sensor
Cloud storage
Third-party app installation capabilities
Customized home-screen widgets
While iOS handsets will feature:
Fingerprint scanning
iCloud support
Siri
It is, therefore, essential to review the many features each operating system will offer before you decide, or you could regret your choice when it is too late.
Set a Budget
Before you set your heart on a device, you should set a budget and stick to it, which will ensure you don't spend too much money. For example, those who want to enjoy iPhone XS features for a fraction of the cost should invest in the iPhone XR, which hit the market in 2018.
There are, however, ways to reduce the initial cost of a brand new smartphone with a pay monthly deal from the likes of HandsetExpert. It's the perfect way to purchase the latest smartphone, such as the Apple iPhone 11, Huawei P30 Pro, or the Google Pixel 3a.
Browse Impartial Reviews
While reading the descriptions for different smartphones can help you to gain an understanding of their best features, you would be smart to read various impartial reviews before you make up your mind on a device. For example, you could learn about the pros and cons of the latest Samsung Galaxy S10, OnePlus 7 Pro, or iPhone XR. You can then decide whether it's the right option for your daily needs and finances.
Conclusion
So, if you are in the market for a brand new handset, you should consider the above tips to make an informed decision, which will ensure you pick the best device for your requirements and budget.