A robust mobile app will enhance your investment experience and allow you to remain informed and execute trading on the go. There are several essential features that you should look for when you evaluate a mobile app.
You should look for a mobile trading platform that provide pertinent information which includes real-time quotes, charts, news and potentially analysis. You want the app to be easy to use and not be counter intuitive. You want to be able to move from position monitoring to execution swiftly. You also want the app to be concise without giving you to much information to be able to use effectively. You need a reliable app that does not crash multiple times especially when you are trying to execute a trade or withdraw capital.
Most apps are free, so if your broker is charging you to use an app, you might consider looking for something else.  You want to make sure the app is security using state of the art cyber security. A good mobile app will check all of these boxes and more.  Most of all, you want to feel comfortable that your mobile app can handle all of your trading needs. Here are some of the best mobile apps.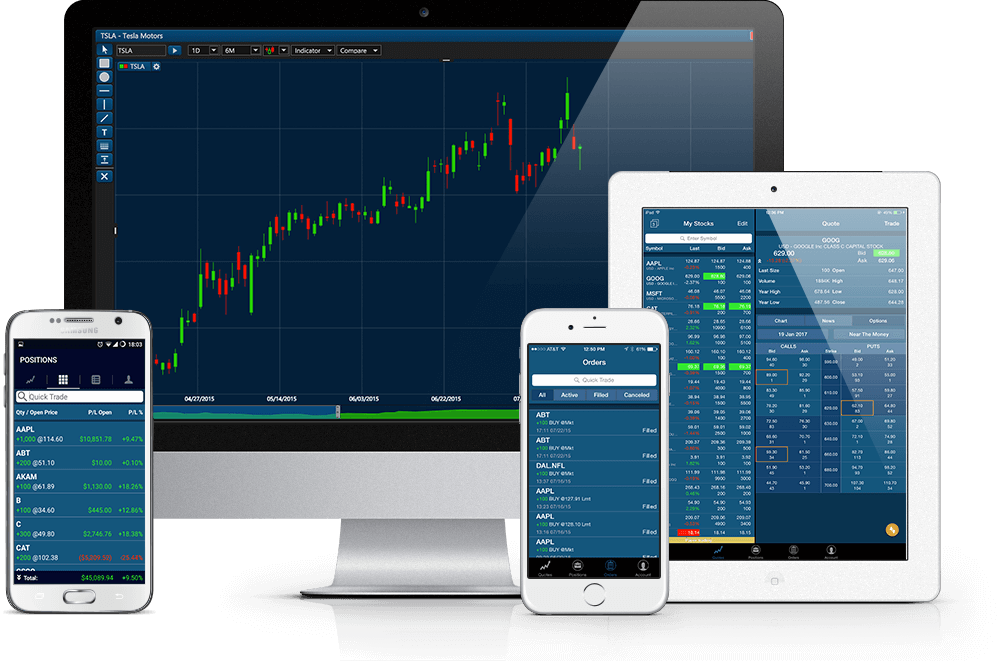 AVA
AVA is a popular mobile app that you can use to trade forex and CFDs. The App is available on Android and IOS. You can trade both a live and demo account on the app and if you trade forex, you can apply for leverage up to 200 to 1.  The best feature is the access to educational resources. You can receive forex or CFD training from AVA experienced traders. The app has sleek features and allows you to smoothly move from section to section. The app appears to be reliable and there have few complaints about crashes. The app comes with live customer support.
Plus500
Plus500 offers an advanced intra-day trading app.  The company focuses on CFDs including options, stocks, forex and commodities. They now also offer cryptocurrencies and ETFs.  The app also both a real and free unlimited demo application.  The app comes with a negative balance protection insurance which makes its so you cannot become overdrawn.  They provide real-time charts along with quotes and breaking news.  In addition, you can fund your account from the app using both credit and debit cards.
Vestle
The Vestle app mimics the fluidity of the FxNet browser platform.  The app worlds on both Android and OIS which can be downloaded for free on the App store or Google Play. The app provides traders with lightning fast execution, and position monitoring. You can see your margin details along with your balance sheet directly from the mobile application. The app provides charting, real-time quotes and breaking news. Vestle has customized the application to meet their clients needs, allowing traders to focus on forex, CFDs, indices, commodities and hundreds of equity shares. This is one of the most advanced trading platforms.