Statista's latest information on the number of apps available today reveal that Android users have access to 3.8 million apps, while the App Store at Apple is the second largest with users able to choose between two million apps – in March of 2010, that number was just 150,000.
Over the years, apps have been developed that have made significant changes in how many of us live, but what do you think are the best apps of all time, and perhaps the most influential?
Instagram
One of the earliest apps for iPhone users allowed them to capture a photo, edit it and post it on social media from their phone. Camera Plus was the hottest editing app for the iPhone in its early days, but in the fall of 2010, a new app called Instagram swept in and became the ultimate way to shoot images and share them with other users across the globe. Today, it has a billion monthly active users, up from 800 million in September 2017. It's by far the world's most popular photo sharing/social media site, and among many travelers, using it in favorites cities across the globe, from New York City, London and Paris to Istanbul and Barcelona, has become a must for documenting the journey.
Facebook
Love it or hate it, there's no doubt that Facebook has been one of the most influential apps (and websites) of all time. While some try give it up, heading to Instagram and other apps to avoid the negative news of the day, they often come back, and It continues to be one of the most popular apps out there with 989 million using it every single day.
Google Maps
Remember when you had to rely on paper maps, atlases and directions from strangers that often didn't make sense? If you've ever visited a country solo where driving is on the opposite side and tried to read a map at the same time, you understand just how important Google Maps can be. Today, it's hard to imagine getting by without it. In fact, many members of the younger generation who haven't had to live without Google Maps don't even know how to read a paper map – in 2015, 85% of those aged 18 to 24 years old in the UK could not, according to a Telenav survey.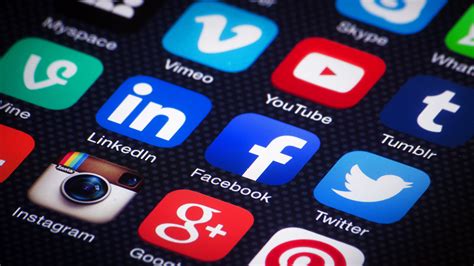 Waze
While Google Maps is a must, Waze has become increasingly important for those who have to endure a long commute. It not only provides directions to where you need to go, it can help you to find the quickest route and beat traffic congestion by using crowdsourcing information from a vast community of drivers, so that you can get to your shift on time too. If you are stuck in that congestion with no way to get it, it'll let you know how long it'll be before you can move again as well.
Twitter
Twitter has become one of the most influential social networks ever created, often used by celebrities, politicians, and even presidents to influence users and get their messages out to the rest of the world. It's even influenced major world events like the recent #MeToo movement and the Egyptian revolution in 2011.