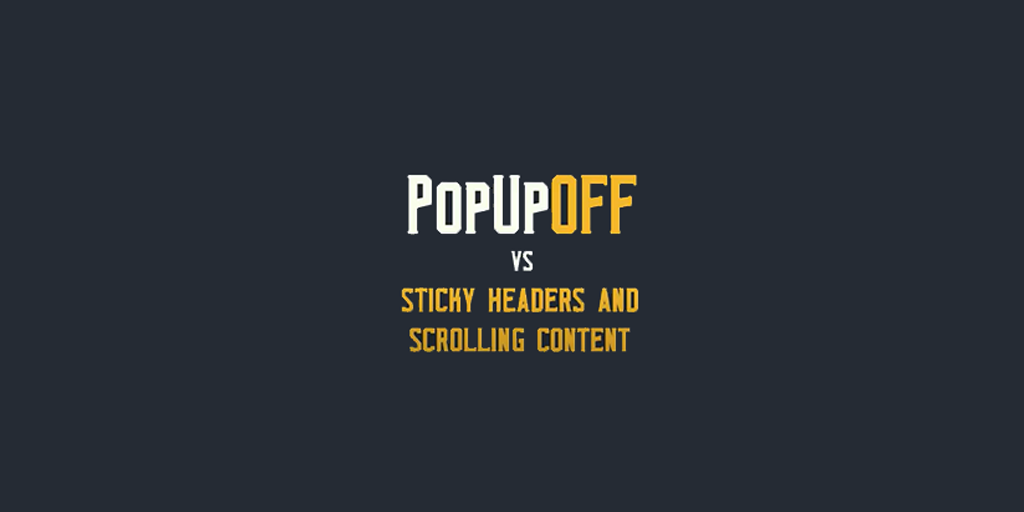 Popup and overlay blocker is a Google Chrome browser extension that assists you in dealing with popups and overlays on the Internet. Because it is Chrome-compatible, it should work in most Chromium-based browsers, including the new Microsoft Edge, Brave, Vivaldi, and Opera.
On today's Internet, popups and overlays take various forms. Many websites use overlays to display cookies, or privacy consent prompts; others may require users to sign in before proceeding, display a prompt to get them to sign in, or request an email address before proceeding.
Content blockers can be used to deal with these either automatically or manually. Still, it takes effort, especially if sites begin to randomize or change the code regularly. An extension like PopUpOff is easier to use but gives you less control over the entire process; this means it will work on some sites but not all of them.
How good is the extension?
The good news is that you can disable Google's popups on its sites by slightly changing the extension's settings. Go to the Chrome Web Store and install the extension by clicking the install button.
The Store page contains essential information, such as the fact that it is an open-source extension, that it has an excellent rating on the store, and that it can deal with various types of popups and overlays that you may encounter on the Internet.
The first thing you should do after installing the extension is to open the extension settings and disable "Developer supervision" to enable the attachment on many sites, including Google, YouTube, Reddit, and others. The developer added the supervision list because these sites may break in some way due to their structure and constant changes.
You interact with the extension via an icon in Chrome's main toolbar. When you see a popup or overlay, click or tap on the extension icon and choose one of the three available modes. The two modes you'll be using the most are easy and hard.
The primary distinction between the two modes is that the accessible mode retains sticky headers and navigational bars, whereas the hard mode does not.
Final Thoughts
PopUpOff should be at the top of your list of extensions to try if you want a simple yet effective way to deal with site overlays and popups. Users who use content blockers and are familiar with element hiders and rules may not need the extension, but even if they do, it is much simpler and easier to use.
Chrome Extension Link: PopUPOFF