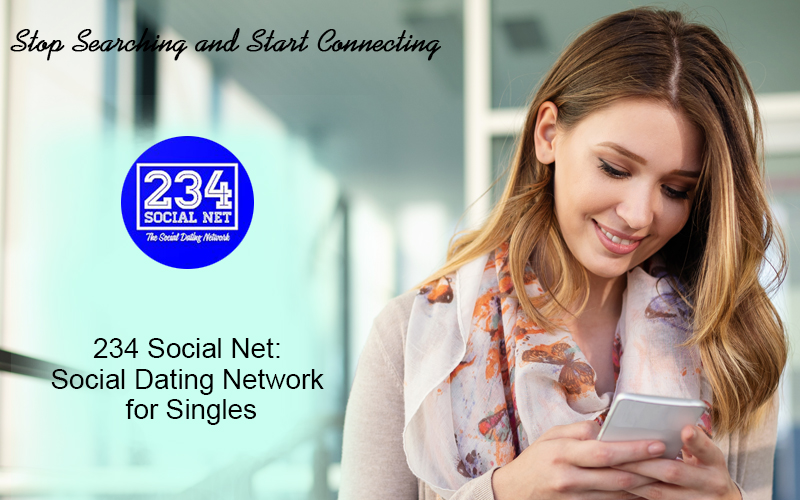 Have you ever tried online dating in your whole life? Let me guess, if you have ever tried it once or still using any website for dating, you might be confused about what to do! You don't get what you expect because you are doubtful about the person with whom you're dating. You don't know whether the person you're talking to is real or fake, which is the biggest downside of such websites. Sometimes, the other player is playing a prank with you and you end up believing any of them and give up. But this is not done! Maybe you deserve something better!
234 Social Net dating app is the new way of dating online. Developed by 234 Social Net LLC, the app is compatible with the iPhone, iPad, and iPod touch having iOS 9.3 or later versions.
The app is developed by keeping the users in mind and introduces a revolutionary idea which totally restricts the spammers from spoiling the community and creating fake profiles. The app asks you to create an account and update your true profile such as Name, age, interested in Man/Woman, etc. Moreover, you can Login with your social media Id and the app automatically takes the info from it such as likes, interests, activity, etc. It will act as your dating profile and will be visible to the other members. You can edit your info anytime you want and update your interests.
Once the profile is completed, you can look forward to new friends, their photos and videos, and find someone to date. If you find someone matching your requirements, you can tap to "date". If the other player also clicks the same and respond "yes" then your date will be fixed. Then, you can chat and exchange messages and video call with them as well. You can select the time and place for your date directly and then proceed! Once settled with the date, you can check out the chemistry and bonding between you two.
The app is beautifully designed with a very nice user interface. It does everything for you to match you with the best profile and you don't have to take any stress. Moreover, the concept if the app is just brilliant. Just scroll down and click on a profile, look up for upcoming dates and browse for new ones! And don't forget the app is available for free on the iTunes Store.
So, Social net dating app is a network of people where you can meet new people through video chat, date them and make a match for yourself!
The app is offered for both free as well as paid use. There are some of the downsides of the app such as it's only available for iOS devices, requires a paid membership to gain access to some app sections and the app is available for the users who are 17 years or more. But, as the app is expanding, we are sure it will be a big hit!
Pros: intuitive user interface, smart concept; easy to find new people; very simple to fix up the date; free.
Cons: only for iOS devices.
We will give this app 4 out of 5 stars.
DOWNLOAD: