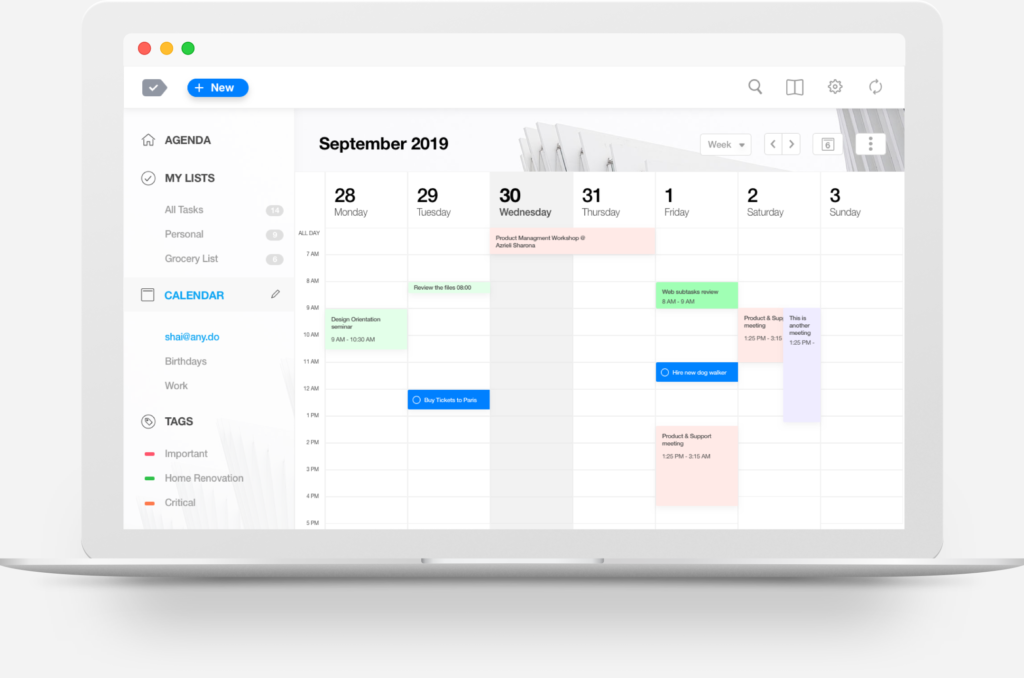 The calendar on Any.do is a strong competitor to some of the more popular apps on the market. Its core feature set is similar to that of Google Calendar and Outlook, and the app is regularly updated.
Calendar apps have progressed beyond the limited set of features for which they were initially known. Complex scheduling, integration with other platforms (including social media), and organizational planning can all be facilitated by modern calendar apps. At the same time, the traditional use case of the everyday user who only requires a simple calendar app has not been overlooked.
Any.do is one of the more well-known names in the productivity app market. The company has been around for a decade, and its portfolio has gone through several major iterations. Initially, they offered their calendar as a standalone app.
Any.do is free by default, and this includes the app's calendar. Some features, including those that users are accustomed to receiving for free, are locked behind the premium subscription. Nonetheless, Any.do's free tier should be sufficient for the average user's needs. Recurring reminders, interface customization, colour tagging, location reminders, and integration with specific apps, such as WhatsApp, are some of the more notable advantages of purchasing a premium subscription.
Working with Any.do is all about creating and organizing tasks, and the calendar seamlessly integrates into that workflow. You can create tasks and sub-tasks and customize them with a standard set of options such as a reminder, deadline, linked tasks, labels, and more. A premium subscription is required for advanced labelling (in the form of coloured tags).
The app is available on a variety of platforms, including smart home devices such as Amazon's Alexa. Given its emphasis on assisting users in making sense of a large number of events and relationships, this should be useful for those who lead more hectic lives. The intuitively structured task lists and views make it very easy to plan on the go.
The final word
If you don't have a lot of advanced preferences for your calendar apps, Any.do is a great option with a lot of functionality. The free version should suffice for the majority of people's needs, and the premium plan's reasonable pricing can make it simple to fill in the gaps of missing features.
Web App: Any.Do Calendar App