The modern world moves fast; whether you're grabbing a minute to play an app on your lunch break, stopping and starting a game on your morning commute, or you've stolen a moment before bedtime to play, often speed is key when it comes to modern gaming. If you find yourself frustrated at closing an app mid-play or having to constantly pause, restart and pause again, then get ready for a life changer. These quick to play apps will cure your boredom in those spare minutes and never require you to leave mid-game again.
Zoom Poker

Poker is a devilishly complex thing and this naturally means that games can take quite a while to come to a conclusion, which can be frustrating if you have to leave before your game finishes. For those players seeking fast-paced strategy games, there is an Android app provided by PokerStars that really speeds things up. Zoom Poker makes it possible for players to skip through the boring bits quickly by using clever new features such as 'fast fold'. This allows players to ditch their poor hand at any point and begin a new game without having to wait until the end. For the move ponderer there's no enormous benefit to this game over PokerStar's other offerings, but for the impatient, this game is, well, a game-changer.
Seemile Korean
Seemile makes lots of great apps, but their Korean language learning app is one of their best. It always feels great being able to use every minute of your day productively and Seemile Korean allows this. Sessions can be as short or long as you want, as you're able to click back and forth between sections, learning at your own speed. The sections each begin with a full sentence, which is broken down into individual words which you can read over, learn and pronounce, before building them back up into a sentence again, where you can learn the finer points of the language, like inflection. The learning is intuitive, with cute animations and videos to help you understand and remember your new language.
Saily Seas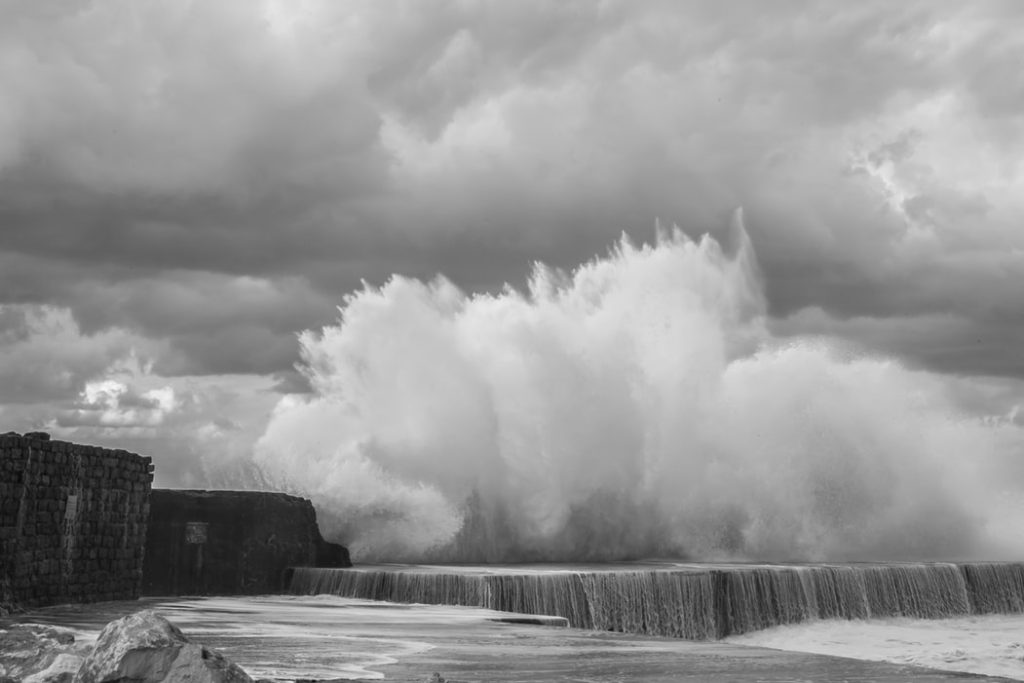 Explore a moody seascape in Saily Seas.
This app is one for the adventurers and the dreamers. Set in a genuinely beautiful landscape, Saily Seas allows you to travel for as long (or as short) a time as you'd like. This is the perfect kind of game for commuters, as you can drop back in for a few more knots between bus stops, or settle in for a half an hour train journey – across the seas, of course. The game is an endless runner, so the potential for exploration is limitless. You can sail, glide and dive through magical seas, filled with mysterious creatures and dark caverns. The graphics and dreamlike soundtrack are the main selling points of this game; everything has been designed with an artist's eye. For those who prefer a little competition, there is, of course, a leader board of people competing to sail the longest distance in the world, but for most this game is about total escapism in a magical, dreamy sea.
Crossy Road
If you've not heard of Crossy Road then where have you been hiding? This game is our generation's answer to Frogger and it's just as quirky, just as fun and just as quick to pick up and drop. The aim of the game is to get your chicken across as many roads (and streams) as possible without being hit by a car. The concept is wonderfully simple and the controls are equally so. Whilst reading about it doesn't seem the most exciting, you'll be quick to understand what makes this game so un-put-down-able once you download it. There are in-app purchases, but these can be unlocked through gameplay if you take your time. New characters, multiplayer modes, league tables, and other clever features make Crossy Road endlessly playable, without removing the main appeal of the game – its perfect simplicity.