Although some people enjoy the novel idea of having an individual app to suit every purpose, some traditionalists prefer to find a number of different things in the same place. If you are this type of mobile user, there are plenty of entertainment apps on the market that incorporate multiple games in the same place. Here, we take a look at some of the best apps on the market right now that involve games tailored to everyone's needs.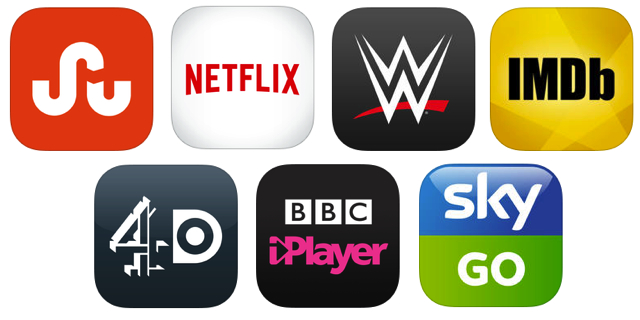 Peak
Peak is a brain training app comprising of numerous games designed to improve different skills and abilities. It was chosen as the best app of 2014 in over 24 countries because of its well-designed variety of games that are geared to suit all users. When you download the app, you select the areas that you wish to improve in from a choice of numeracy, memory, problem-solving, coordination, emotion, focus, mental agility, and language. The app then creates a personalised plan in which the games change each day. Some of the games on offer include Tracker, Puzzle Blox, Earth Defense, and Perilous Path.
888poker
The 888poker app is one of the most comprehensive gambling apps around. Along with featuring mobile poker of various types including Texas Hold'em, Omaha Hi-Lo, and 7 Card Stud, players can also enjoy games like Snap and Blast. In addition to all that there are casino games and sports betting options on offer. The app is ideal for players who like to participate in poker tournaments but are unable to sit at their computers for long stretches. Playing on this app means you can still take part in the tournaments but do so while on the move.
101-in-1 Games
101-in-1 Games pretty much has it all. The app combines puzzle and logic games, fast-paced arcade action, racing, sports, cooking, drawing, shooting, and water games.  Players enter the games island in the app, choose a character from a choice of angry bears, cute zombies, clumsy birds or sumo wrestlers, and then embark on their games journey, playing anything they fancy. The app is available in 14 languages including German, French, English, and Spanish. After more than a million reviews, it has an impressive rating of 4.5 stars on the Google Play Store.
Your Move Board Games
If board games are more your thing, this app brings all the classics together in one place. Players can choose from backgammon, yatzy, words, chess, checkers, 4 in a row, Chinese checkers, and more. Millions of people are already playing, and you can either challenge a random opponent somewhere in the world or play with friends. Because all the games are turn-based, you can play them over a number of hours as the app sends notifications when it is your go.  
With all these apps offering more than one game in the same place, mobile users who don't like a lot of clutter on their phone screen now have the option to download only a few apps, but have access to literally hundreds of great games.