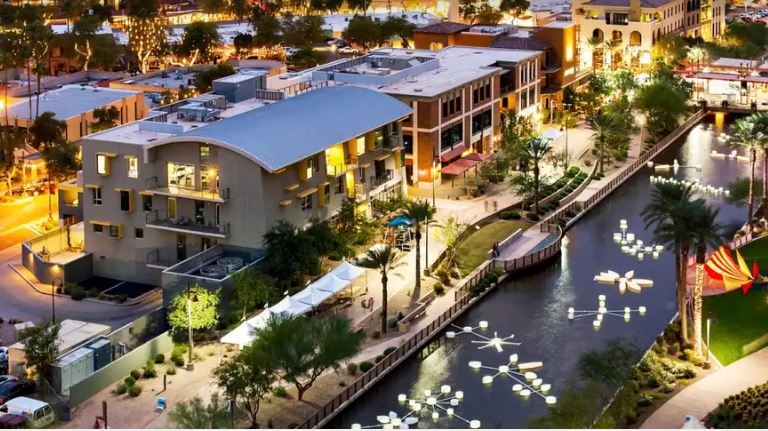 Due to covid-19, the world is witnessing the biggest recession it has ever seen in the past 100 years. Also, the pandemic is not even over yet. Economies of multiple countries have crashed, and many businesses had to be shut down altogether. This pandemic took a toll on the mental, physical and emotional health of every person. It is safe to say that the Covid-19 pandemic has impacted the citizens and the governments alike.
But there is a silver lining to everything. 
A start-up idea that counters the current situation is going to do wonders for you professionally. With the right strategy and execution, you will make the best out of the worst situation. After all, companies like Uber, Airbnb also began their business during the 2008 recession, and look where they are now!
Airbnb started when there were no hotel rooms left for the people. The brand owners saw a problem and turned it into an opportunity and provided them with air beds and breakfast, hence the name, Airbnb. The success story of every start-up is similar. It is about providing an effective solution to ongoing problems. Therefore, all you need to is identify a problem that you can successfully solve and plan your business according to that.
A good start-up idea in this covid season has to deal with the following two components-
It is feasible and holds the potential to generate revenue in the current economic situation, and
It solves critical problems faced by the people during this pandemic
If your idea checks both these parameters, then go forward with it.
If you don't have an idea for a business and want to explore your options, then the article contains a few ideas that are worth your investment and time!
Online Schooling: Due to the widespread coronavirus, schools and colleges had to shut down for the students' safety. The educational institutions were not prepared for a complete shutdown, and hence the educational sector came to a standstill. From the past few months, classes have started taking place on platforms like Zoom. But apps like these are used for group video calls and are not specifically designed for schooling. It presents an excellent opportunity for app developers. An app that is fully customized for teaching and schooling is in great demand right now.
Also, in the current situation, many students want to be home-schooled or home-tutored. Collaboration between home-tutors can prove to be very successful at these times. Teachers and tutors can collectively teach students and provide them with quality education at home. An app that offers an amalgamation of pre-recorded classes and live lectures will help the students learn and clear their doubts. An Indian app BYJU's, which provides online tuitions got 6-million signups during the nationwide lockdown. It proves that this start-up idea is worth a try.
Virtual escape rooms: The pandemic has adversely affected the mental health of the people. Everyone is stuck in the house for precautionary purposes and control the spread of the virus. It has limited the prospects of recreational activities too. In stressful times like these, everyone needs a refuge from the ongoing reality. What could be a better escape from reality than an escape room itself? An escape room is a 60-minute adventurous activity wherein the players need to escape a room to win the game. There are many puzzles and quizzes in these themed rooms that the players need to solve to reach the final mystery and unravel it.
A virtual escape room is just like a conventional escape room except for one thing; it is virtual!
The game is played via video call, and a game-guide plays it on the players' behalf. This online game is a great way of celebrating a virtual birthday party or a family get-together. Looking at the current scenario, a business idea of the virtual escape rooms will be perfect for these Covid times.
Medical supplies: The need for medical supplies has sky-rocketed due to the Covid pandemic. Sanitizers, masks, and gloves have become a necessity. You can now find multiple masks and sanitizers in every household. Sanitizers are even available in all shops, stores, offices, and malls. It indicates how in-demand these products are. Even products like soaps, dishwashers, and toilet paper, and thermometers have become the need of the hour. By procuring a license to sell these medical supplies, you can start your own business. With this business, you will serve society and help people in the hour of need and earn high revenue and profits.
Online stores: Because of how contagious this virus is, people are hesitant to go out of their homes to buy things for themselves. It is, for sure, the best time to start an online business. This online store can provide the people with the products or services they need and don't have to leave their own home's safe environment.
Nowadays, social media stores are growing and expanding immensely. You can set-up an Instagram page and sell your products through this platform. From clothes and accessories to furniture and electronics, anything can be sold online. So, set up your online store and sell fashion and lifestyle-related products to the customers.
Also, you can even provide online services via virtual classes. People are now taking yoga classes or even learning makeup skills via video calls. So, if you have a skill that you can teach the world, you have a fantastic start-up idea right up your sleeve!
These were a few start-up ideas that you can use to start your own business. Always remember that a business needs time and patience to flourish. An entrepreneur should have a lot of handwork and diligence to make their business work. So, no matter what your business plan is, be sure to put in a lot of effort and give it your hundred percent.