For many people looking for a way to re-enter the workforceor those desiring a flexible work environment, multilevel marketing (MLM) has become the way to go.
So popular is MLM marketing, that it garnered around $35 billion in sales in 2017.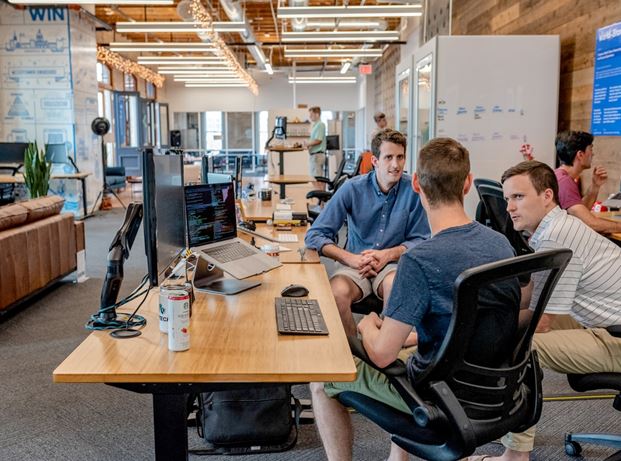 Succeeding as an MLM Marketer
Making money in direct sales is, however, not as easy as it sounds. One of the success points of ML is joining the network early on when a product is still new. That means the market is not already saturated and you are likely to get lots if customers.
Secondly, you have to believe in what you are selling. If you sell for people a product that you use or your family members and close friends use and love, you are likely to be much more convincing.
Thirdly, you should nurture your marketing or sales skills. Let's face it—selling is not an easy skill. Getting people to buy a product requires excellent negotiation skills, patience, perseverance, and tactic.
Once you have employed all the correct strategies and your business is already picking, it is time to invest in the right tools. Top on the list is to buy MLM software.
What is MLM software?
What is MLM software and how is it useful for your business?
In MLM, you are dealing with a wide range of customers. Just like any other business, you need to manage these customers for better visibility and profitability. MLM software helps you do just that.
Below is the breakdown of what you can do with MLM software:
Keep track of your clients and numerous transactions
With the right software, you can keep track of your numerous clients and the various transactions including shipments.You can track the revenue that is coming in, noting which clients have paid you and which ones are yet to pay.
One of the biggest perks of MLM software is that it can help keep your customers' data secure, preventing data breaches that can result in litigations.
Additionally, you can keep track of your stock.
Excellent MLM software will show graphs and other visual content that helps you track the source of your biggest profits and also monitor your expenses. You can use the information to point out the most profitable clients to sell to more products to and avenues where you can reduce operating costs.
You can generate reports which can help you in marketing
Success in MLM is all about how many people you can recruit into your chain. That requires using strategies that make your product look impressive to potential buyers. One of the best ways to inspire people to get into your chain is to showcase your successes.
Reports of how much you are making from MLM are a good place to start, and MLM software can generate these reports.
MLM selling allows you to sell anywhere at any time, and a software only makes the process much more flexible. As long as you have an internet connection, you can manage your network from anywhere even when extended get-away or visiting loved ones. The best MLM software is usable on your smartphone and compatible with the other software you may be using in your marketing efforts.
You can also have the software manually built into your website.
Enables better communication with the company you are representing
Within the software, you can find a comprehensive list of all the products that you can sell when you are representing a company. Companies can also send you details of their updated products which ensures you are up to date at all times.
You can manage various compensation plans
There are different types of MLM compensation plans. These include Matric, Binary, Gift, and Board plans. Some of these payment plans are too complex to handle manually. MLM software makes it easy to accurately manage all these compensation plans, ensuring accurate payments.
Final Words
MLM is promising for many people who wish to become business owners and make money that they would otherwise only dream of. Success in MLM marketing, however, requires a strategy just like any other business would.
Apart from sharpening your sales skills and understanding the product you are selling in and out, you should also invest in MLM software. Such software can help you manage your customers, communicate better with the company you represent, track all your operations, and keep track of your revenues and expenses, giving you an edge in business.
When choosing MLM software, go for one that uses API to get reports of numbers in real time. The software should also be well-organized, easy to use, and secure. Moreover, it should be scalable to match your future business needs should you need to expand. Go for MLM software companies that provide ample support when you purchase their software.