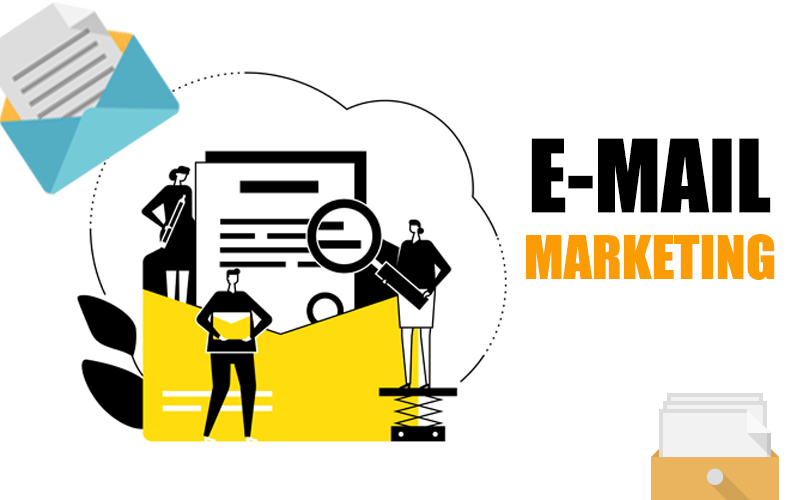 We know that mobile usage is growing globally, and numbers only increasing. Also it's no wonder new mobile apps are regularly being developed and improved. With new apps introduced each day, business owners, bloggers, and other professionals are pursuing E-Mail Campaign for App Marketing.
As people build relationships with one another through technology, companies need a consistent way to stay in touch. What best way to professionally connect than through app-related email marketing campaigns?
Why is E-Mail Campaign so vital?
Despite the familiarity of social media platforms, email marketing is actually quality way of getting in front of your global customers consistently. Moreover not only global internet users more likely to have email accounts, but primarily click-through rates are higher through email.
It is best to send a newsletter with the knowledge that email marketing provides dependable, targeted viewership. In addition email subscribers have opted into your email list, meaning they like to see your beneficial content. So it is perfect candidates for sales campaigns.
So, if you're eager to ameliorate your email marketing for mobile apps, or if you're current marketing plan requires a change, AppMarketingPlus is there to help you. There are few steps you can take to ensure your mobile email strategy as major success. There are many benefits to promoting yourself via the email. This is why it is one of the most efficient promoting tools that you have in your preferences.
Cost-effectiveness
Among many kinds of online promotion and marketing email promotion is by far the cheapest of them all. All you require to do is hire someone to operate your mailing lists and you will have a full marketing campaign at your service.
Can reach anyone in the World
Since the global Internet knows no borders, it is vivid that your email campaign can reach anyone in the world, if targeted correctly. If your business has tendencies to operate around the globe, they are the perfect tool.
Effects are easily measured
With this kind of marketing, you can easily measure how much effect has the campaign had. One can measure the click-through rate and also view how your customers arrived to your website. By performing this way, you can easily decide whether email marketing is paying off or not.
Easy to use
It takes no real effort to run it seamlessly, and the receivers of your emails will have no hard time checking what you have to offer. By this way, it is a win-win situation for both your business and your potential customers.
Best Ways to execute E-Mail Campaign for App Marketing
Plan your goals ahead of time
Develop a pre-launch strategy
Preview and test your campaign
Launch and expect problems
Use data to plan your post-launch strategy
So start professionally with a few simple steps and find out why email marketing is important in your small business internet marketing strategy. Also get more assistance from AppMarketingPlus for quality App Marketing.