In today's world, more people are turning to the internet as a way to share their thoughts and opinions with the world. Whether that be using Instagram to promote a product, Twitter to say what is on your mind, or Facebook to do all of that.
People are using the internet and social media pages as a great way at connecting with one another as well as starting up their own online businesses or brands, so they can reach out and connect with a whole range of people.
This gives rise to a new breed of celebrity – the online personality. Being online is essential in this day and age, and celebrities know that.
Many who are celebrities through media outlets like film and TV have flocked online as they can see that it is where their fans now are.
Whilst this is great for celebrities to connect with their fans more, there are others who have started out online completely fresh and are building their following online step by step.
Whether this is by tapping into resources like Twicsy Instagram likes, or Twitter retweet services, they are finding ways that they can get ahead.
So, if you are planning to become an online personality – here are some tips on how to make your voice heard online.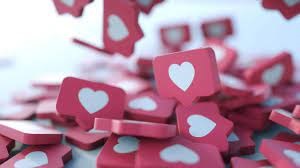 Finding a niche
What are you passionate about? What do you have to share with the world that no one else does?
This is what will make you stand out from the crowd and attract attention to your online presence. Once you have found your niche, it is time to start sharing your voice with the world.
You may need to take some time on this, as you could have multiple niches that fit in with your personality and passions which you want to put out there, but if you group them all into one area then you could put off people who are looking at your content for one specific need.
Look at your niches and see which one speaks to you more, and which you know you can build a lot of content with.
Social media
The best way to create an online personality is through social media. Platforms like Twitter and Facebook are great places to start sharing your thoughts and opinions with others.
But do not limit yourself to just these two sites, as there are many other social media platforms out there that can help you reach a wider audience. The key is to find the ones that work best for you and your message.
Instagram and TikTok have become huge staples online for the social media world. Plus, they have adapted a lot to new trends, such as adding in reels and filters that have created media challenges that have gone viral.
Audience engagement
Another important step in becoming an online personality is to engage with your audience. Respond to comments and questions, start conversations, and get involved in the discussion.
The more you interact with others, the more likely they are to take notice of you and what you have to say.
If you do giveaways or contests, make sure you follow through on those promises, this will show your audience that you care and you want to entertain them with your content.
Self-promotion
Finally, do not be afraid to put yourself out there. The more you self-promote, the more likely people are to start following you and paying attention to your message.
Use every opportunity you can to get your name and face out there-you never know when someone is going to take notice and make you an internet sensation.
By following these tips, you can start on the path to becoming an online personality. Just remember to find your niche, interact with your audience, and self-promote. If you do all of these things, you will be well on your way to internet fame.